You may question buying Tupperware containers when there are seemingly less expensive counterparts available in the local stores. It's true buying Tupperware online also adds up the shipping cost since it is only manufactured in 6 countries.
Although you may be drawn towards the cheaper alternatives at the dollar store, it is not worth spending money on plastic containers that you need to replace frequently. You might want to consider high-quality food containers from a reputable brand like Tupperware.
---
Estimated reading time: 7 minutes
---
4 Reasons Why You Should Buy Tupperware Containers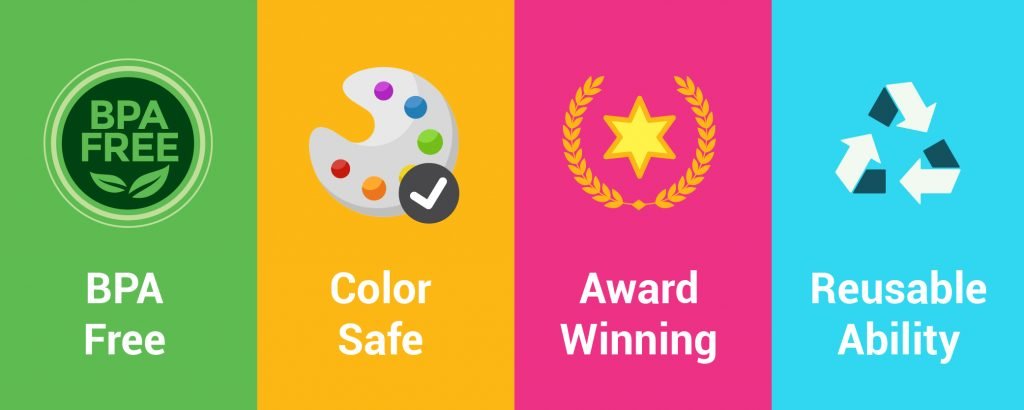 Tupperware has been around since it was established in Massachusetts in the year of 1946. It has been a popular choice for household usage ever since.
Tupperware products have helped consumers keep their food fresh longer and reduce waste. They also do excellent jobs in storing groceries, preparing meals and serving food.
Do you own any Tupperware containers in your house? If you don't, here are the four reasons why you should start getting yourself at least a couple of Tupperware products.
1. Tupperware Storage Containers are BPA Free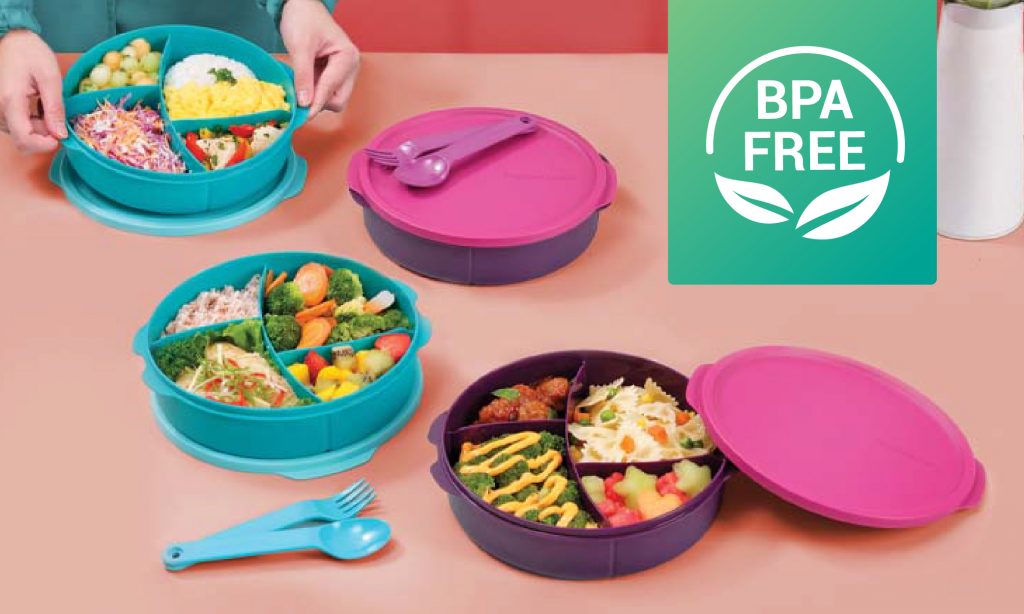 Unlike the dollar store omnipresent plastic variants, Tupperware containers are safe for health. Free from BPA, Tupperware storage containers do not leach harmful cancer-causing chemicals into your food.
There are talks about BPA how harmful it can be to a human everywhere. But do you really know what BPA is?
BPA stands for Bisphenol-A. It is an industrial chemical used to make hard plastics and resins. Products such as plastic food containers, water bottles and eyeglass lenses can contain BPA.
So, how does BPA do harm to a human? While a low amount of BPA is said to be non-danger to human, excessive exposure to this chemical on the other hand can affect badly to your health.
The toxic chemical has been associated with reproductive disorder, heart disease, type 2 diabetes and body weight, fetal brain development, breast and prostate cancer, and asthma.
Therefore, it is very important to choose a food container that is free from BPA just like Tupperware products.
Tupperware's microwave-safe storage boxes are all safe for reheating and won't warp or melt. The products are made by materials strictly meant for microwave uses and adhere to these compliances:
Australia – Australia Inventory of Chemical Substances (AICS)

USA – Toxic Substances Control Act Inventory (TSCA)

Canada – Domestic Substances List (DSL)

Europe – European Inventory of Existing Chemical Substances (EINECS)

Korea – Korean Existing Chemical List (KECL)

Japan – Japanese Inventory (ENCS)
---
---
2. Color Safe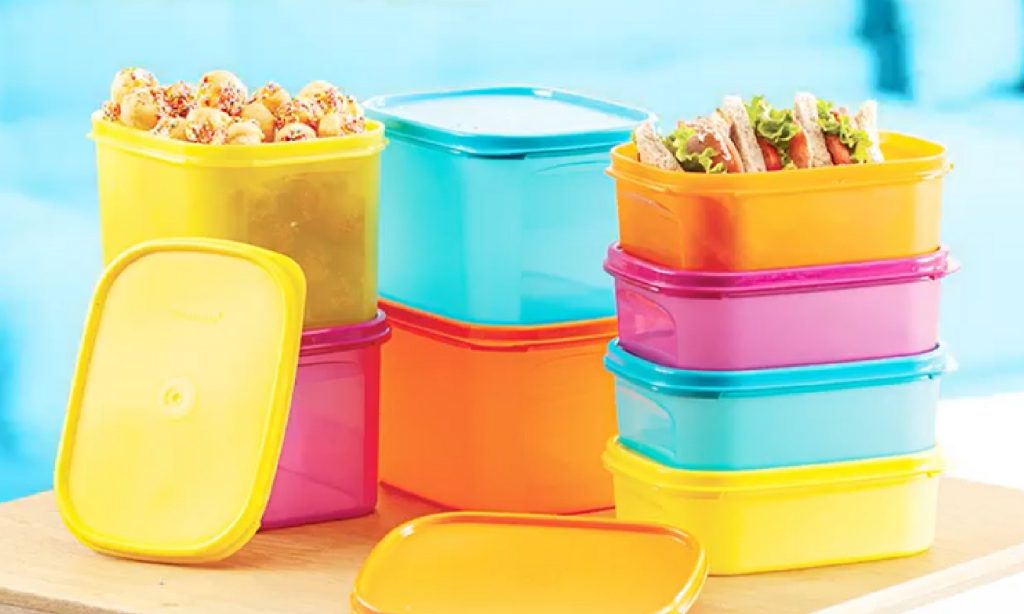 All Tupperware containers come in beautiful colors. From brilliant orange to a tinge of pink, there are always choices for everyone.
Tupperware storage containers use all colorants registered on French Positive List and Circular Letter No. 176 (the most stringent in the world). It also complies with the Council of Europe Committee of Ministers Resolution AP (89) 1 requirements.
What do these mean?
These indicate that the colorants used in the products will not transmit any of their elements to food in quantities that could be harmful to human health, change the composition of the food and degrade its organoleptic properties.
In other words, the food must not change in color, taste, smell and touch, just in cases of stale-fresh factors are to be considered if the container touches the food.
---
---
3. Award Winning And Innovative Design

Tupperware containers are constantly changing with time. The innovative designs, bright colors, and unique seals keep the freshness of the food locked in, that's where buyers fall in love with it and buy Tupperware containers constantly.
Tupperware has an edge over local store plastic products since the design varies as per the food practices of the country it is sold in. The products are practically last long, easy to wash, don't smell, don't stain, and best of all remain food grade.
Over the years, Tupperware has won several worldwide design awards such as International Design Excellence Award, Reddot Design Awards, IF Seal Awards, and Green Good Design Award.
All these awards acknowledge Tupperware as products that combine dazzling beauty and exceptional functionality. It wholly transforms the way we store, prepare and serve our food in rigid containers.
4. Reusable Ability
Tupperware containers are reusable, backed by a lifetime warranty. Invest once in Tupperware and take advantage of all your life.
What more is, you can also pass your Tupperware collections to your children and grandchildren for generations.
As the products are designed to last long, the Tupperware brand plays a huge role in protecting mother nature from pollution. You can use the same container over and over again.
On the other hand, dollar store plastic boxes are low quality. They won't survive more than a couple of years.
Avoid using other low-grade plastic containers that do not last long. Once they break, you will have to throw them away.
At the same time, those containers you get rid of will pile up at the solid waste landfills. Plastics waste can take up to hundreds of years to break down – if at all. And worse, they can end up in the ocean and threaten our aquatic lives.
Make the right decision. Go for sustainable containers like the ones Tupperware has to offer. We can make a difference!
Final Words
Tupperware brand has made its way to the Guinness book of world records due to being the most remarkable invention of the 20th century followed by the Rubik's cube and Walkman. Although Tupperware containers last you the longest, there are some telltale signs seeing which you should replace your storage containers.
This iconic brand has been synonymous with kitchen products forever. But it is more than meets the eye.
It has come a long way from just the signature lid for partial vacuum and freshness seal to the current design-centric food storage, preparation and serving solution for the kitchen. There are more to come, and you should be a part of it too.
If there is not even one Tupperware product in your house, you must be missing out. Head to our website and start looking for your Tupperware premium products now. We assure you will get the best out of them. Buy Tupperware containers now!
---
---
---
---
Read More: