Water is essential for everyday dehydration and our whole survival on Earth. Summer is the season to focus on hydration. Summer heat may cause fatigue, dehydration, and heatstroke. So how much water do we need in a day to avoid unwanted circumstances? Some say we need eight glasses, and some suggest 10. So you need to drink less than a cup per hour. That's doable, right? But how to motivate yourself to drink water in a timely manner? Many individuals find it challenging to drink enough water on a daily basis. A time-marked water bottle is one option to solve this issue. How?
These awesome water bottles will help you monitor your regular water intake and keep you on track.
In this context, we will go through the 5 best water bottles with time marking in 2022 and explain why it is crucial to motivate yourself to drink water.
---
Estimated reading time: 9 minutes
---
How To Motivate Yourself To Drink Water?
Although increasing your water consumption seems simple, it might be challenging to remember to do so. Here are some pointers on how to improve your water intake ability: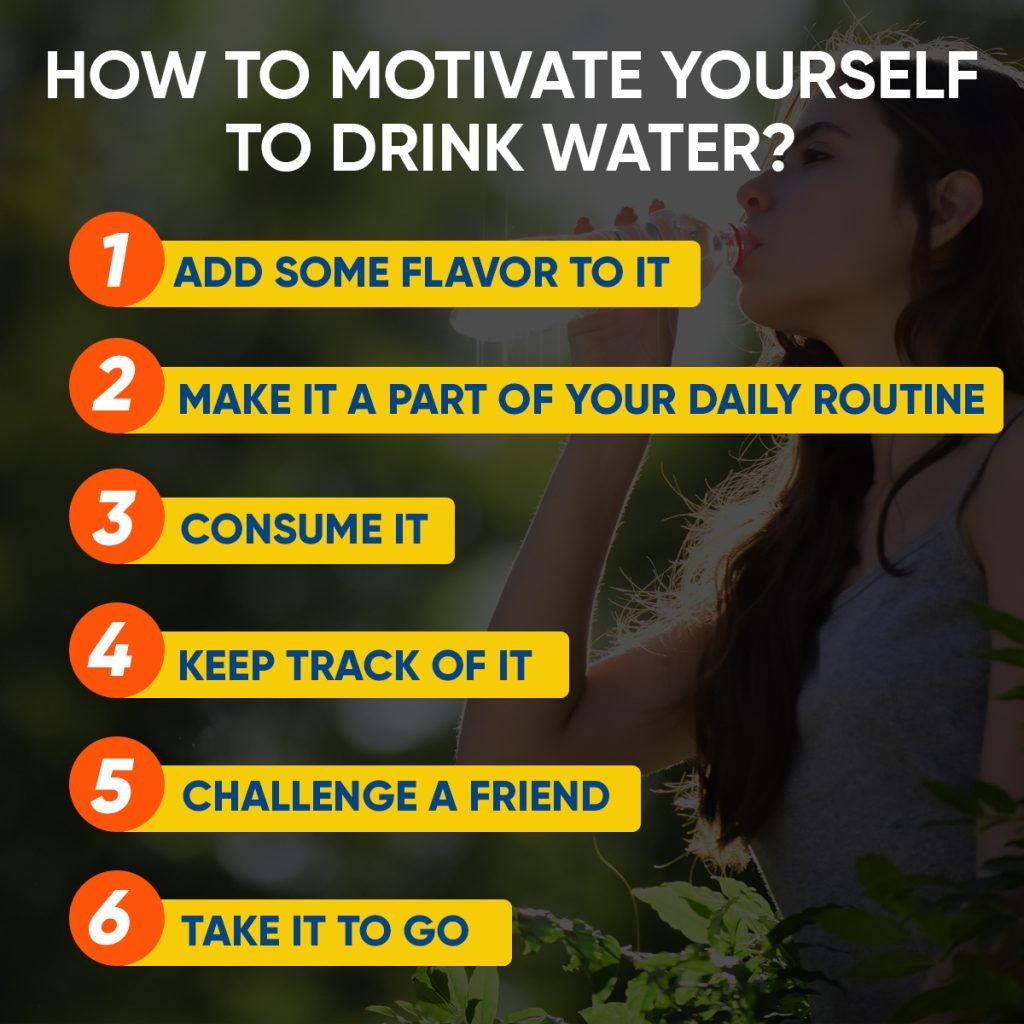 Fruit may be added to your water. Lemons, limes, and oranges can be handy in this case.
Cucumber, watermelon, strawberries, and herbs are also beautiful additions to this strategy. A nice flavor will encourage you to drink more water.
Make It a Part of Your Daily Routine:
Drink a glass of water after you wash your teeth, eat a meal, and use the restroom.
Many fruits and vegetables, such as melon, cucumbers, lettuce, and celery, have a high water content, including these:
Spend your money on an advanced water bottle that communicates with your smartphone and keeps track of how much you use.
Alternatively, set the alarm as a reminder and log your consumption in your calendar. You can also use time-marked water bottles to maintain this process properly.
Start a healthy competition with a friend or your children to see who can drink the most water in the shortest amount of time.
It might be tough to consume enough fluids when you're on the run. Don't forget to fill up your water bottle before leaving for work. If you cannot abstain from soda or juice, consider substituting water for them daily.
---
---
How Time Marked Water Bottles Motivate You to Drink Water?
If you're the kind of person who likes to set and achieve small goals each day, these colorful water bottles will make keeping hydrated entertaining and at least a little simpler with time-tracking lines and encouraging words.
It's like crossing off a task from your to-do list every time you strike a new tracking line on the bottle.
Refill your water bottle with filtered water early in the morning. You must follow the timetable on your bottle every hour.
When it's nearly empty, you know it's time to refill. So stock up on extras, particularly if you're out and about. Once you've completed the remaining steps in the timetable, you're all set for the day.
5 Best Water Bottles with Time Marking
1. Cactaki 32 oz Water Bottle with Time Marker- Best Overall
Leakproof material is used in the Cactaki Water Bottle with time marker, which is free of BPA and harmful chemicals.
This marked water bottle has a big aperture for adding fruit or ice. The large aperture makes cleaning the bottle easier & it will save you time.
The one-click push mechanism makes opening simple. Furthermore, it features a strap for outdoor travel.
---
2. BuildLife Gallon Motivational Time Marked Water Bottle- Runner Up
There are time indications on the exterior of the BuildLife Gallon Motivational Water Bottle, which makes it easy to keep track of how much water you drink every day.
Cleaning and adding ice cubes are a joy thanks to the wide-mouth aperture of this motivating water bottle with straw. It allows you to sip water without having to remove the cover. The time marker has a detachable straw.
The bottle contains a silicon sealed twist closure and flip-top cover. This means that there is no danger of leaking or contamination. The BuildLife bottle comes with a carry strap, handle, and flip straw.
---
---
3. 4AMinLA Motivational Water Bottle With Time Marker
Using the 4AMinLA Motivational Water Bottle will help you keep hydrated because it carries the recommended daily water intake. It is our 3rd best pick for the best water bottle with a time marker.
The external marks and motivating sayings will assist you in staying on course to achieve your objective.
These bottles come with a detachable straw to drink more water fast, effortlessly, and conveniently. The handle has a flip-flop opening mechanism, making it easy to carry about.
In addition, the one-handed lid makes it simple to get to your water, even when you're busy doing anything else.
The 4AMinLA Motivational Water Bottle comprises a solid yet lightweight material, making it simple to carry everywhere.
---
4. Fidus 32oz Leakproof Tritran BPA Free Water Bottle
Use the Fidus Leakproof Tristan BPA-Free Water Bottle to keep track of your daily water consumption and serve as a constant reminder to drink plenty of fluids.
Because of its particular design, the lid is leaking- and dustproof. A spill-proof silicone straw is included with the time marker water bottle.
Hydration on the road is simple, thanks to a carry handle and a portable strap. Fidus' Tristan Leakproof BPA-Free Water Bottle comes in a choice of fun designs and colors to match your style.
---
5. Live Infinitely 34 oz. Bottle with Time Marker
This motivational water bottle contains time-marked water lines to help you meet your daily hydration objectives.
To make smoothies, protein shakes, and other drinks, you may use the included shaker ball in this water bottle.
Using the provided filter, you can convert your water into a fruity concoction by inserting it into the bottle's opening, preventing the fruit from dropping into your mouth.
---
Wrapping Up
Having enough water in the body is essential for every cell to operate correctly. When the digestive tract is adequately hydrated, constipation is prevented.
Toxic buildup in the body is flushed out by drinking enough water, which also helps keep joints and muscles lubricated, maintains healthy skin, and helps regulate body temperature.
It's much easier to stay on top of your water intake if you have a high-quality water bottle with a timer. You may improve your water intake experience with any of the top 5 water bottles listed above.
---
---
---
---
Read More: