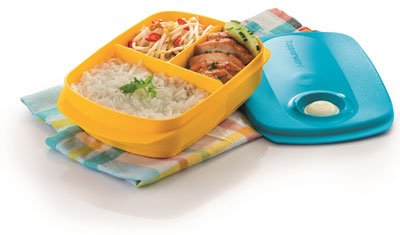 People watching weight find it a tremendously difficult job to pack healthy meals every day & having it still fresh & scrumptious by the time they are ready for lunch. Divided Tupperware lunch box offers a healthy option for carrying a variety of nutritious meal including fruits, nuts, a few snacks and sandwiches of varying combinations. It also helps with portion control while still keeping your lunch box appear full & splashy.
Lose Weight Fast with Portion Control Divided Tupperware Lunch Box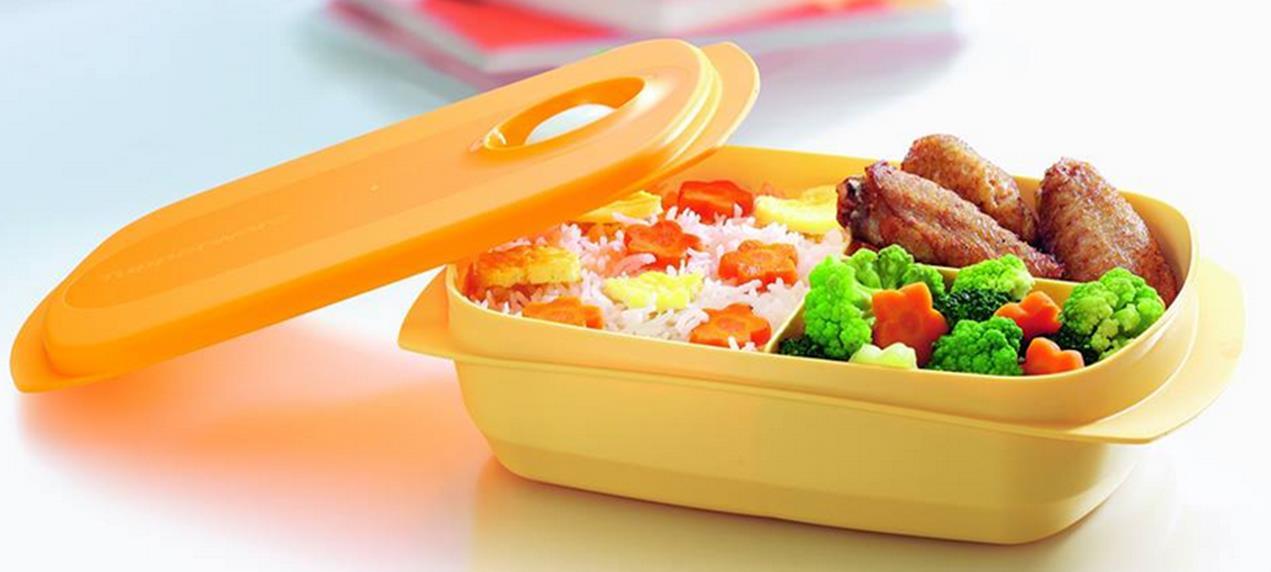 Making sandwiches, dicing fruits & having it wrapped using a food cling is quite of a daily drill. This is the major reason why more and more people are replacing healthy homemade meals with store bought processed food, putting their health at stake. Processed junk food makes it tough to count calories, since once you are addicted to convenient food, you will be eating all day every day. For many of us eating has become a reflex behavior- we eat while we drive, we walk down the town, we take a workshop, attend a lecture & so on.
Divided Tupperware lunch box helps you taking homemade lunch at work. From crisp & fresh sandwiches to crunchy green vegetables & salads, protein bars, eggs, whole wheat muffins etc. you can pack just anything and the divided Tupperware lunch box will help you keeping the portions small and controlled.
Also Read: Make & pack perfect lunch for toddlers 
How to Pack Food in Divided Tupperware Lunch Box?
The divided lunch box is reheat able. It comes with a vent on the lid so that you could just open the vent to heat your lunch evenly. It promises to keep your sandwiches fresh by preventing moisture seepage. The Divided Tupperware lunch box is also ecofriendly since it eliminates using food cling or packing your sandwiches in the aluminum wrap. Although, it's a personal choice if you wish an additional layer of protection.
Also Read: How to pack food for a road trip?
It is important to note that homemade meals should be packed while they are still fresh. The perishable items, if packed improperly may lead to food poisoning. Keep the lunch boxes refrigerated until you are ready to munch it on. Ordinary lunch boxes may facilitate food spoiling since it is easier for air & moisture to get into it leading to bacterial growth & food contamination.
Divided Tupperware lunch box encourages you to practice mindful eating – a self-awareness eating practice to help cutting down the calories and reducing weight. As per the dietitians, we must consume at least 3 of the 5 food groups every day and Divided Tupperware lunch box with adjustable dividers help you with just doing that.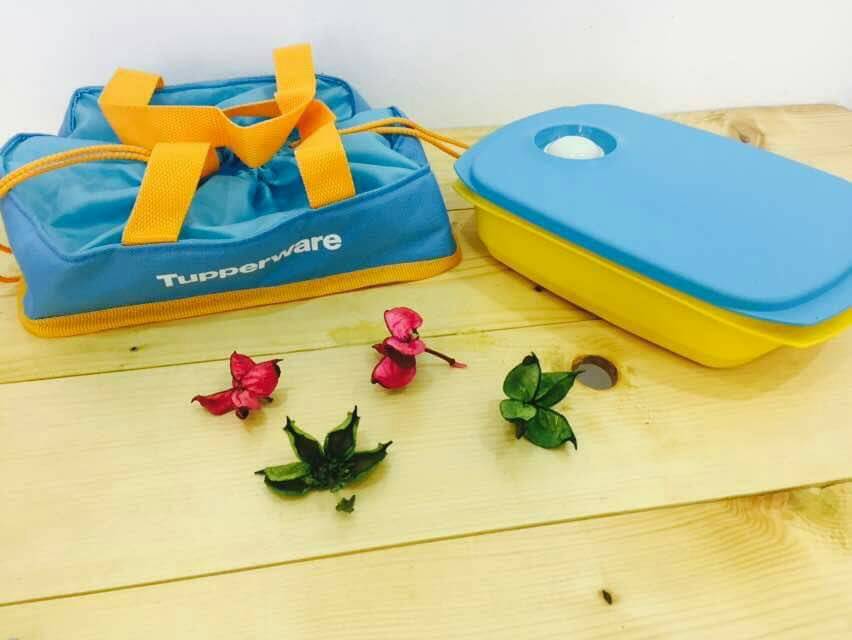 Divided Tupperware lunch box comes with a beautiful bag that makes you feel good & confident about bringing home made fresh lunch to work. Counting calories is way too old fashioned, pack your portions mindfully & aesthetically. You will be surprised to see how magically your body responds to the changes you make in your on-the-go eating habits!