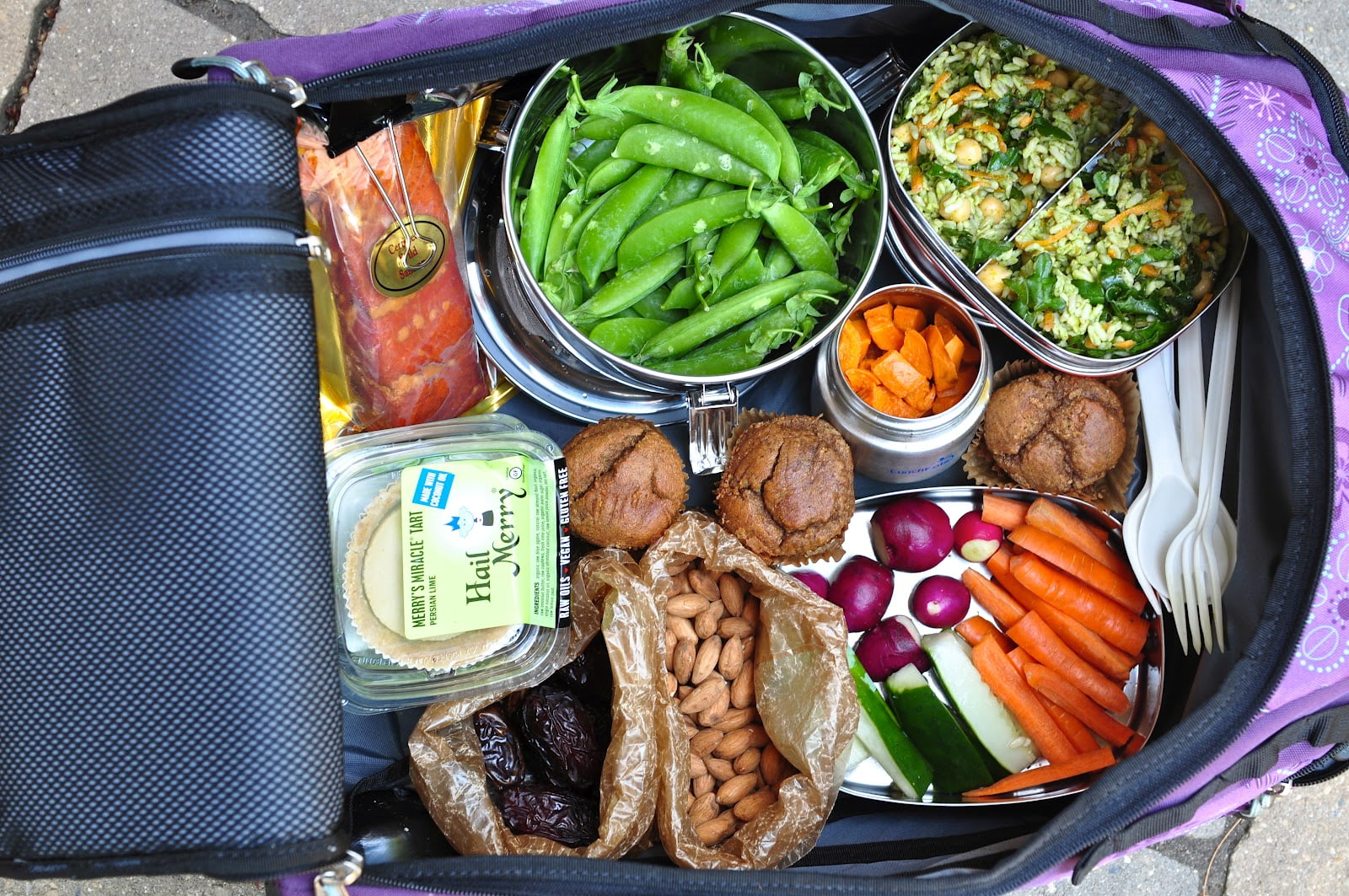 Finally we are into summer & finally it's the time when the majority of us would break out on a road trip! Flying to your destination could be fun but if you are a "journey" person who more enjoys cracking jokes, listening to play lists & love capturing the scenic footage then a road trip by car is what that holds your attention. While a road trip is tremendously engaging that invites a lot of interaction among all family members; it could be a little tricky in terms of packing healthy & nutritious food. In the absence of appropriate containers, you may risk spoiling the texture & taste of food and the worst part could be pest infestation. Joyful Meal Set by Tupperware Containers offer remarkable solution to carrying your liquid food & snacks along with portable cutlery. It comes with a double decker pouch that prevents your food containers from rattling on a jerky ride.
Tips to Pack Healthy & Nutritious Food on a Road Trip
Though you can take short stops on eateries for a full meal on the road trip; killing hunger pangs require nutritious snacks & finger foods that are best made at home. Eating out has become too mainstream for the families that it has lost the novelty. Making food at home for your family for a picnic day out is not only healthy & filling but is also a source of strengthening the family bond.
Carry protein rich granola bars, roasted almonds, cinnamon & apple muffins, grilled sandwiches, hummus wraps, and artichoke salad etc. It is suggested to avoid liquid items and limit the usage of messy ingredients such as dips and mayo sauces in the sandwiches to prevent messy smears & drips in the car.
Avoid food items that require refrigeration such as anything that is pure meat. If you are travelling to warmer areas you could invite bacterial contamination due to rotten meat. Since the space is limited, it is not very travel-friendly to carry icepacks in order to keep your food fresh longer.
Avoid liquid foods since it calls for frequent bathroom breaks.
Pack food in reusable Tupperware containers that are break-proof & leak proof. Tupperware Joyful Meals is a complete box that offers anti-spill boxes perfect for a road trip or a picnic.
Tupperware Joyful Meals is immensely helpful especially if you have little munchkins to travel with. Pack individual boxes for each toddler so that they could help themselves with the meal. The easy snap on lids are easier to handle for little fingers whereas the reusable plastic cutlery train your child for self-service inconspicuously.
Carrying homemade food for road trip keeps you fueled for the adventurous journey. Packing it in Tupperware containers will keep your food fresh longer whilst reducing the plastic waste you would have contributed to, otherwise. Tupperware containers are microwave safe. They offer an easy spout opening to ensure even heating in seconds.
All your packing woes end with the advent of Tupperware containers!