Tupperware water bottles provide inexpensive & BPA free solution of water transportation & indoor storage for human consumption.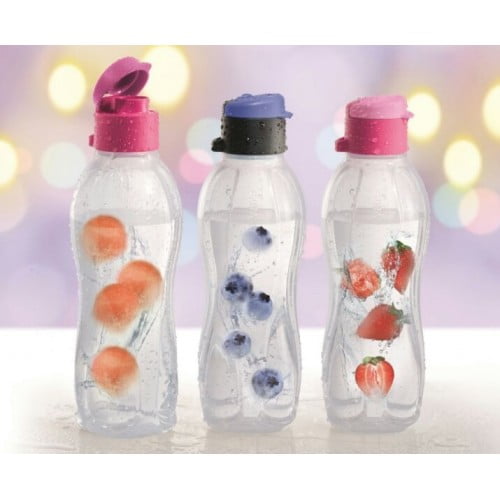 You need a water bottle to keep you hydrated throughout the day. Although you may have personal preferences and choices when it is about choosing the best water bottle; it should be your life pattern that defines the type of bottle you need. There are tons of options available in varying sizes, shapes & material. The best is of course one that is light in weight. Read below if you find yourself overwhelmed with options when choosing the best water bottle for your life style.
Tupperware Water Bottles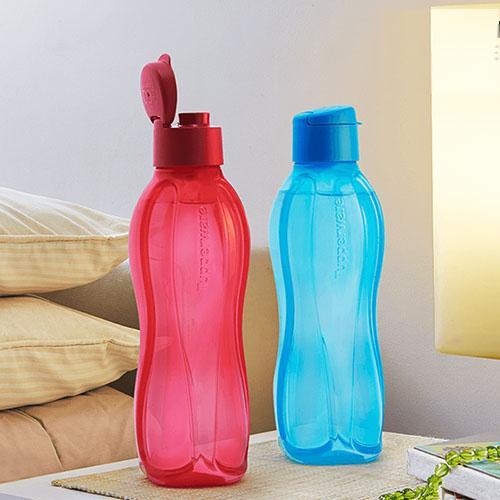 Although water bottles are available in steel casing, collapsible variations & metal structure; only plastic water bottles are highly appreciated. Not only they are light weight, they are also break-proof that keep them the safest option for your toddler.
Tupperware water bottles are often kept transparent or translucent to help you scan the quantity of your beverage left in the bottle. Not all plastics are created equal though. Tupperware water bottles are manufactured using 100% virgin plastic. The quality is great which keeps Tupperware water bottles safe for long term repeated use.
Tupperware Water Bottles for Gym & Marathon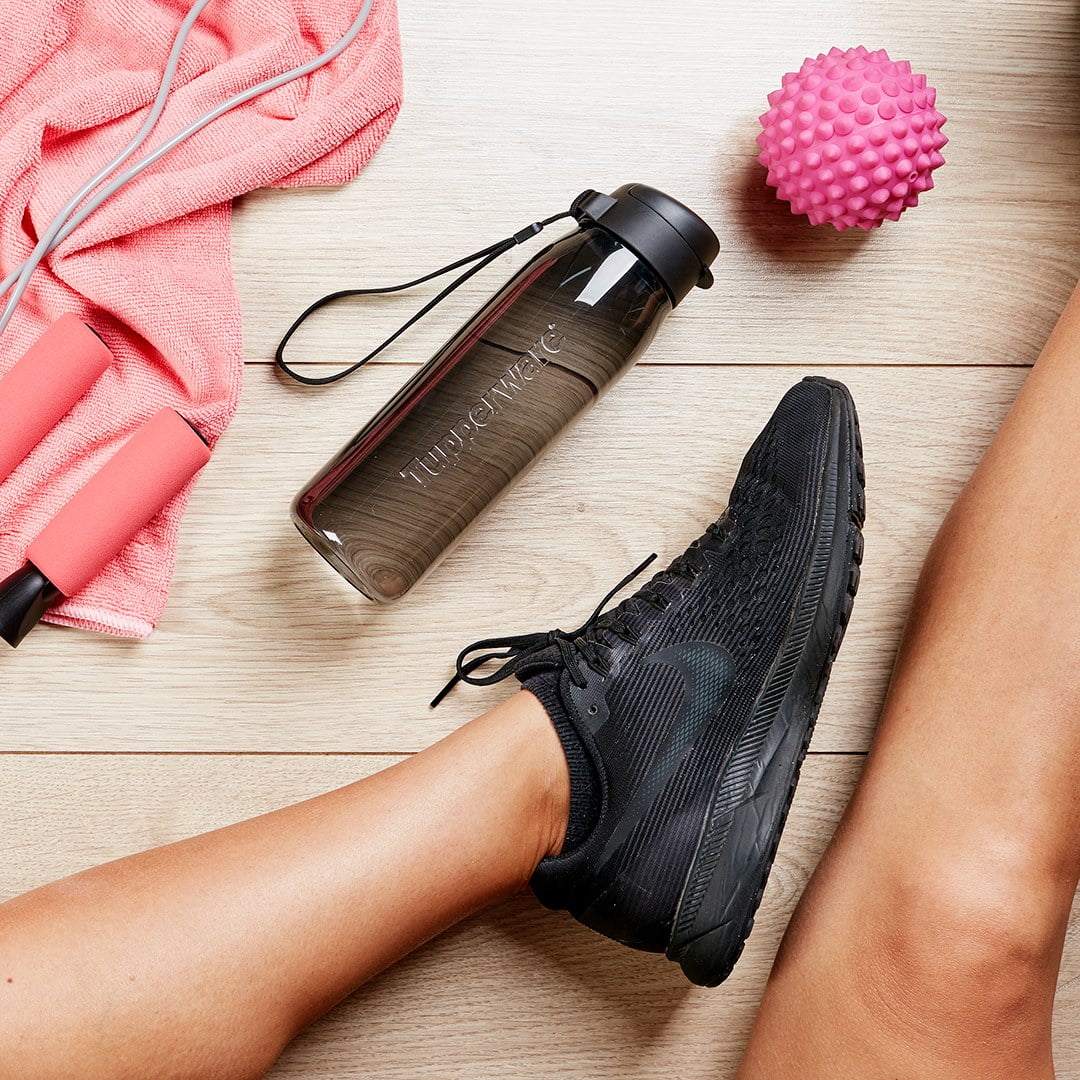 For strenuous activities that needs you quench your thirst while you are still on the go, choose Tupperware water bottle with sprout nozzle & flip opening. You might find it hard to unscrew the lid and pouring water in the cup when running a marathon. Choose a bottle that is neither too big in size nor too small. An ideal size would be 1 L Eco Tupperware water bottle. It is ergonomically designed so that it fits in your fists easily & do not slip while your palms are sweating. It ensures a firm grip whereas flip opening cap adds further convenience.
Some bottles throw straps that offer handheld styles. They are easy to carry and are perfect for shorter or average runs.
Tupperware Water Bottles for Hiking, Climbing & Cycling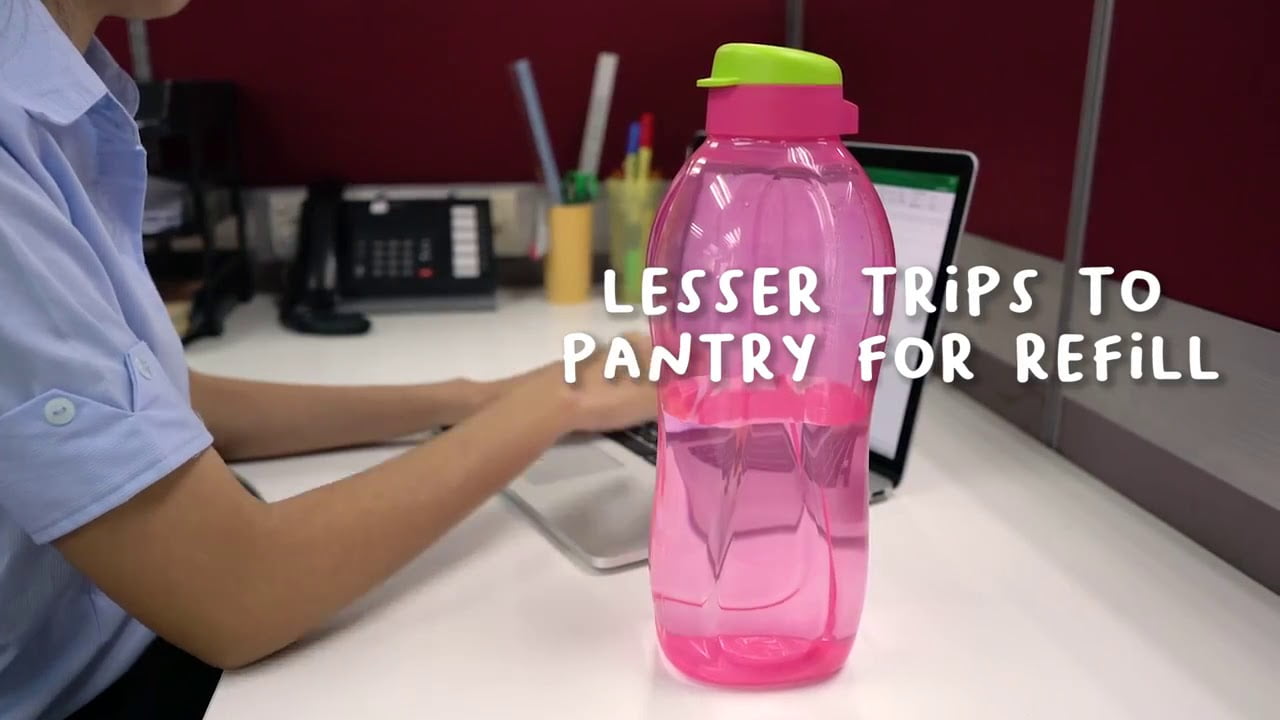 If you are into hiking or other strenuous activities such as climbing or cycling you need a bottle that could hold more water besides being slender enough to fit into your side pocket sleeve for easy access. If you are a biker, look for Tupperware water bottles that are compatible with bottle holder. Get a bottle holder fixed on your biked frame but make sure your bottle is right size. If it is too large or bulky, it will compel you for unnecessary interruptions during your ride. Similarly if it is too small, it will keep falling out.
Everyday Water Bottles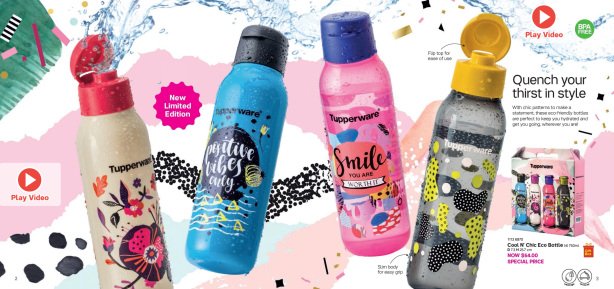 There is no brain game involved when choosing a water bottle for everyday needs. Cool and Chic Tupperware water bottles that are small in size and have cylindrical bodies with easy flip opening seem like a perfect choice. They are easily accommodated in your fridge door and also remain easy to access because of handy design. Available in set of 4, these multi colored bottles are a cheerful addition to your refrigerator for your daily hydration requirement.