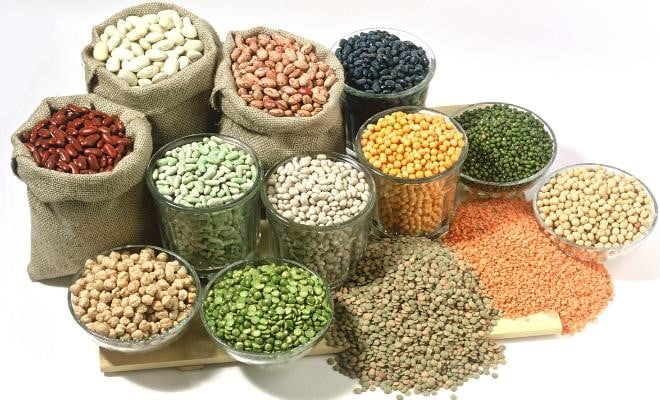 Breakfast cereals, flours & grains are always purchased in bulk. Keeping the freshness intact while they last is the most important issue house chefs face during storage. If stored improperly, not only do they lose the aroma and freshness but also give its way to pest infestations. Tupperware Modular Mates offer unparalleled storage solutions for intact grains, whole grain flours, spices, cereals & pasta.
Why Tupperware Modular Mates?
It is totally a personal preference to store either in glass jars, Ziploc bags or plastic jars but Tupperware modular mates have been the ideal. They help you organizing your pantry by offering varying sizes to accommodate into your pantry ideally.
Store Whole Grains & Cereals in Air Tight Tupperware Modular Mates
Whole intact grains stay good for a period of year when stored properly whereas breakfast cereals last up to 2-3 months in pantry after being opened. Heat, direct sunlight & moisture are the enemies of your stored surplus. To make sure your grains last you the longest till they reach the expiry date, it is important you store them in air-tight jars.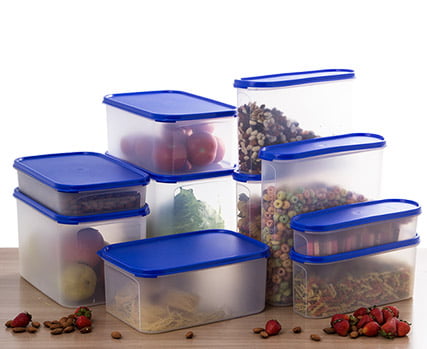 Tupperware modular mates being light-weight, scratch resistant & air-tight seems to be the most promising storage solution. Tupperware modular mates are available in varying sizes and shapes. You can choose from rectangular, round & square storage boxes where tall & cylindrical storage mates help you with storing pasta & spaghetti.
Tupperware Modular Mates: Color Coding
Tupperware modular mates generally come with black seals but other colors are also available. Color coding enables you to scan items immediately based on allocated colors. For instance, they help you distinguish between baby cereals & gluten free food items.
Tupperware Modular Mates: Scoop or Pour
Some women like pouring out their food content whereas other would prefer scooping out the required quantity. If you fall in the first category; wide rectangular boxes with easy snap on lids are your type. For cereals, where pouring it out in the bowl matters; we have spout-opening storage mates available. The air-tight seal eliminates staleness, keep insects away, prevents waste and keep your cabinets tidier.
When buying whole grains in bulk, make sure the packaging is sealed securely. Even the tiniest hole could have allowed absorption of air & moisture. After opening the box, convert the contents right away into airtight canisters or modular mates, depending on your pantry requirement.