Every pantry, be it small or big requires Tupperware storage containers to stay organised. Even if you are a family of two with limited needs, you deserve a pantry that keeps moths at the bay. Storing dry food & staple in their original packaging do not only attract bugs & facilitates reproduction but also makes it difficult for the house chef to scan the ingredients in a mo. While there are innumerable storage canisters available in the market, only few would be able to stand up to the claims made. Organize your cabinets with Tupperware storage containers since they are slim & their unique design will help them fit even the most sleek cabinets.
How to Choose Storage Containers for an Organised Pantry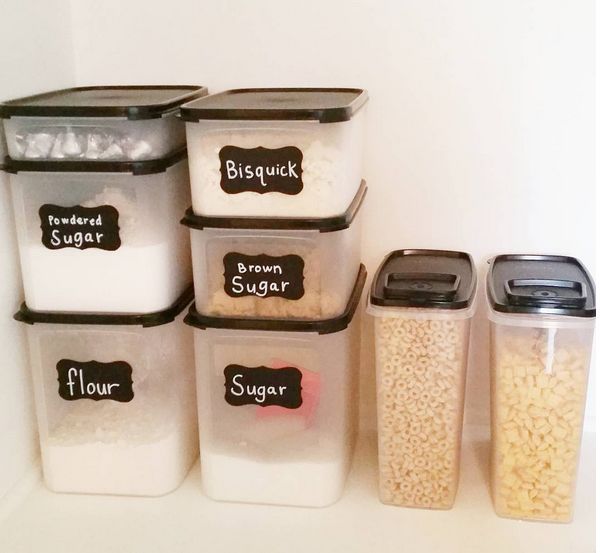 Dry food, herbs, fruits, vegetables, grains & cereals should right away go in storage boxes. Ordinary storage jars/boxes tend to develop cracks with time and may shed the corners. As they warp their seal becomes compromised that makes your surplus vulnerable to moth infestation. To keep your food (leftover & surplus) pest- free, you need air-tight Tupperware containers. Tupperware storage containers are available individually and in sets to fit your needs. The variety of sizes make Tupperware a world's favorite brand for everyday storage necessities in kitchen.
Tupperware Storage Containers: Space Saving & Lightweight
Tupperware storage containers and glass containers have long been rivals. Tupperware boxes enjoy an edge over the glass counterparts due to them being lightweight & break-resistant. The patented burp seal keeps the air & moisture locked out. They are available in various sizes to store spices, grains & cereals. Tupperware modular mates essential set contain 7 boxes and canisters to accommodate every length of dry food from spaghetti, vermicelli to ingredients as petite as grains and peas.
Tupperware Storage Containers: Stack & Organize
If you have been storing food in random jars and boxes you can feel the pain of an unorganized kitchen pantry. Tupperware storage containers are easily stackable. They bring uniformity to your kitchen, help organising your cabinets & make your kitchen look pretty. Tupperware storage containers that come in a set allow you to store your food in similar containers. They are stackable & transparent that save space & help you scan the food instantly. When they are empty you can just nestle them under each other to build your storage space larger.
Tupperware Storage Containers: Easier to Pour from & Scoop Out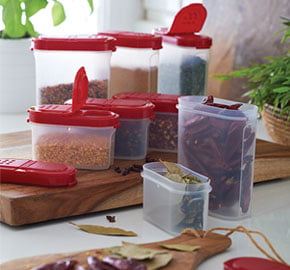 Tupperware containers are neither too deep nor too shallow. They are just the right size that make handling easier. Scoop out your desired quantity of food or pour from -Tupperware containers remain user friendly. Tupperware Salt n Spice set is the best example. Their easy to open flip lid, thin and cylindrical body enable you to keep multiple spice jars in the same rack.
Tupperware Square & Round Storage Boxes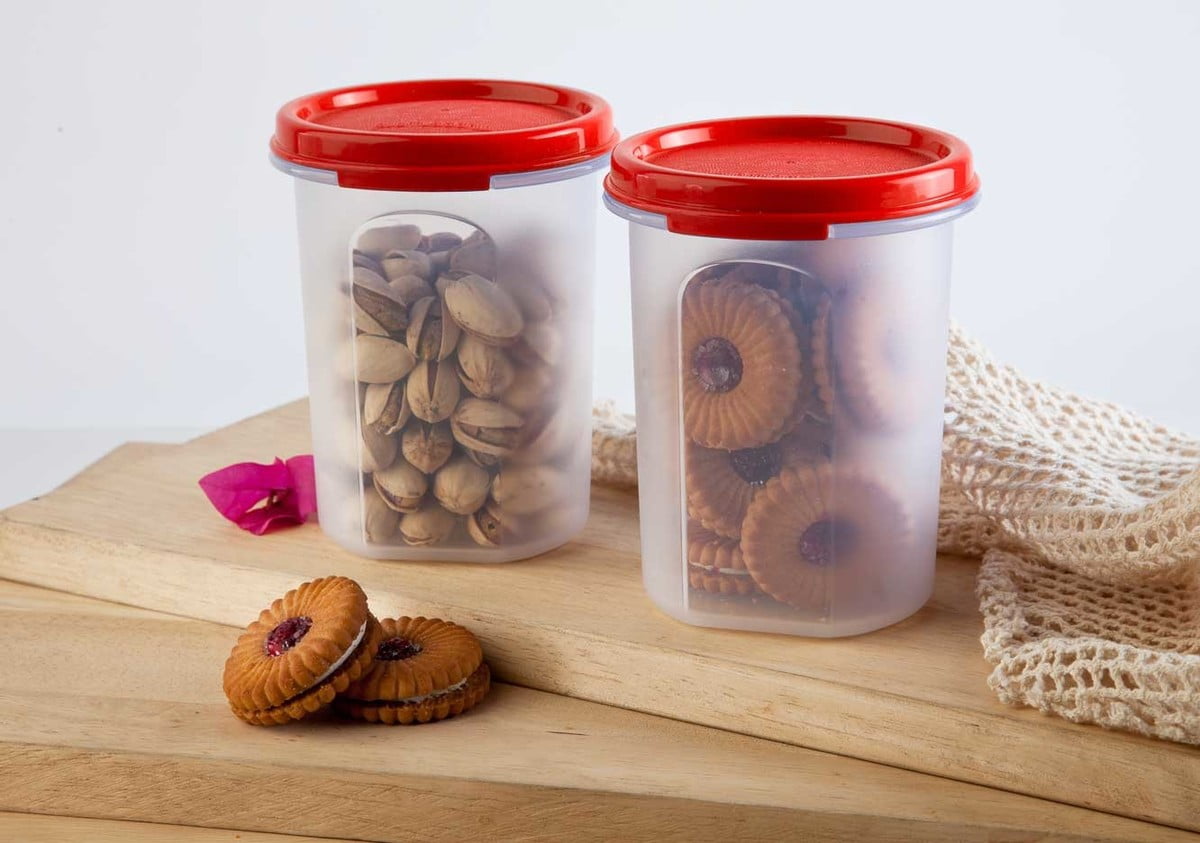 While square & rectangular storage mates help you save more space than round storage boxes, they are not to be rid. Round canisters are excellent to keep your counter top & table organized. Keeping everyday tidbits such as granola bars, nuts mix & finger snacks in round storage boxes will give a decent and posh look to your dining area and island.
Also Read: Organising Pantry with Tupperware storage boxes to keep it pest-free
Though the best bet is to avoid buying in bulk for keeping your kitchen organised, some items such as; dry flours and cereals can only be obtained in bigger packaging. It is important you store your food in respective containers or else otherwise your kitchen will start harboring an inconspicuous growth of moths. Tupperware storage containers eliminates the risk, help organizing your kitchen & keep your food fresh longer.