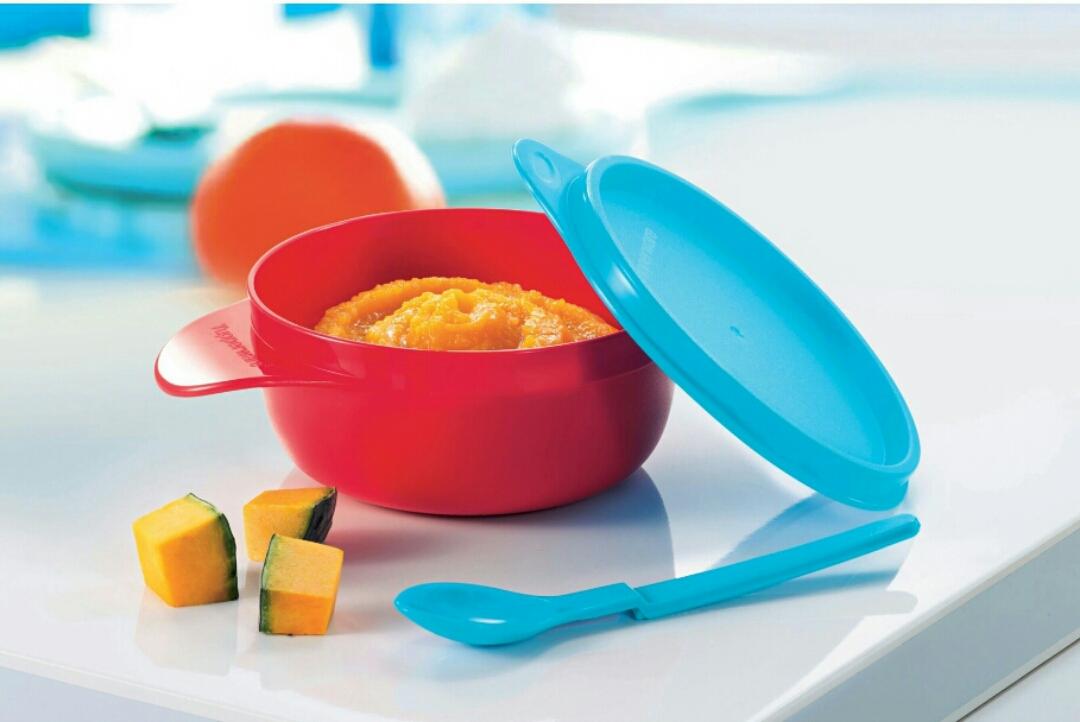 Weaning is the time when your baby stops nursing and is slowly introduced to semi solid foods. During the first few months, a baby grows up to 50% & needs adequate nutrition which breast milk alone can't provide. As per pediatrics, weaning should not be a forced process. New moms can judge if the child is losing interest in being breastfeed when deciding to wean their child. When a child begins to wean, the concern that gets new mothers worried is storing the baby food, freezing breast milk & serving it to the baby whilst minimizing the food wastage. Tupperware baby weaning pots make refrigerating & feeding your baby easier during the weaning phase.
When & How should I Wean my Baby?
Weaning is an inevitable process but it may come sooner or later. Some babies become more interested in solid food in about 4-6 months whereas others will be only accustomed to solids after they are a year old. As the child grows and become more active, they turn impatient & fussy making it impossible to stay still in the nursing posture. When it is this time, you know your baby is ready to wean.
How do I Wean my Baby?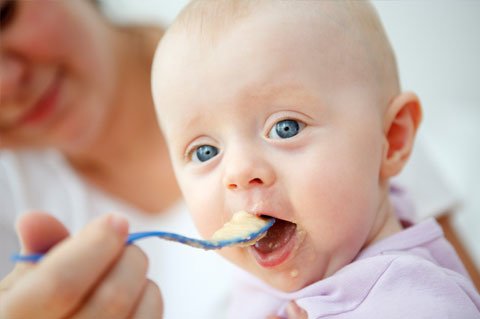 Cutting Down the Nursing Duration
As a mother you can wean your baby when he shows the sign. On the other hand you can initiate weaning which may requires patience & time. Doctors warn against abruptly stopping nursing your baby since it may cause breast infections & plugged ducts. Begin by cutting down the nursing duration for instance if your baby stays on your breast for 10 minutes, cut it down to five.
Introduce Tupperware Baby Bottle
Pump out your breast milk and store it in a lightweight BPA free Tupperware baby bottle. Breast milk stays good up to 6 hours but if it is anything beyond this time you must refrigerate it. If the baby has already lost interest in breastmilk, you can introduce him to formula milk.
Try Semi Solid Food
During the transition phase, the first semi solid food your baby appreciates is usually cereal mixed with milk in pureed form. It makes baby uses his face muscles as he grows gradually. Chewing pattern is necessary for speech pattern development. To minimize wasting baby food & refrigerate it, use Tupperware Baby Twinkle Totz set. Containing an easy grip bowl, a feeding bowl & a snack cup with cutlery specially designed for kids, Tupperware Baby weaning set is a necessity for every new mother weaning her child.
Freezing/ Refrigerating Baby Food
Most mothers find it perfectly fine to store the leftover in regular food containers but mind you, it is the worst idea. First of all regular food containers are too big for storing baby food meaning they occupy more space in your freezer compartment, secondly making smaller portions for your baby's one time requirement becomes a mess. You end up thawing the whole container even though you just need a little. Tupperware baby food containers allow you to freeze baby food in small portions helping you save your time & minimize the wastage.
Most importantly regular food containers are not safe for babies since they are not always BPA free. Last but not the least Tupperware baby food containers are functionally designed. They come with trays, spoons, and handles at the bowls for baby's easy grip. They are ergonomically designed featuring multiple colors so that the baby finds it appealing & is tempted to eat through it.
When weaning your child, the quantity of solid food increases and the breast milk eventually decreases. However, if your baby asks to be nursed you must find a way to alternate between breast milk and solid foods instead of forcing weaning on to your child. Start forming his food habits at an early age beginning from baby cereals to fresh fruits, vegetables and then legumes & dairy products. Not to forget Tupperware baby food containers can make the entire process easier!