A baby has the most disturbed & an exaggerated intake of food as he switches from the liquid food to the semi-solids. It is up to him if he rejects or accept any new food ingredient you introduce him to. After he begins showing warmth to the newly presented food items; it is time to serve his appetite as immediately as he yearns for. The best time-friendly & on-point solution is to have your baby food refrigerated for that hour of time when your child screams for food. You can serve store-bought baby food to your child or prepare your own organic & nutritiously rich baby food. Learn below about the safest mode of thawing the baby food. But hey, hang on, first get yourself Tupperware food storage boxes because without the appropriate containers, you will lose it.
Refrigerating Baby food to ensure the Optimal Freshness
Store bought baby supplements change the consistency when stored. You can prepare baby food at home by pureeing fruits & mashing softly boiled vegetables. Either mix it with breast milk or formula milk to ensure an easy to swallow consistency that will be the light on the digestive track of baby. Convert the baby food into a fridge & freezer safe Tupperware storage container & toss it into the freezing compartment. Always remember that liquids expand when frozen so allow enough of the empty space in the container to help it expand if your item solely consists of liquid food.
Refrigerate Baby Food using Ice Cube Tray
Most mothers find it convenient to use ice cubes tray for refrigerating the baby food instead of using full sized Tupperware storage containers. Tupperware ice tray come with a lid that prevent baby food from contamination & avoids over-filling. Simply take out the cubes only as many as you need at a time & refrigerate the remaining.
Tupperware Storage Boxes: How to Thaw Baby Food?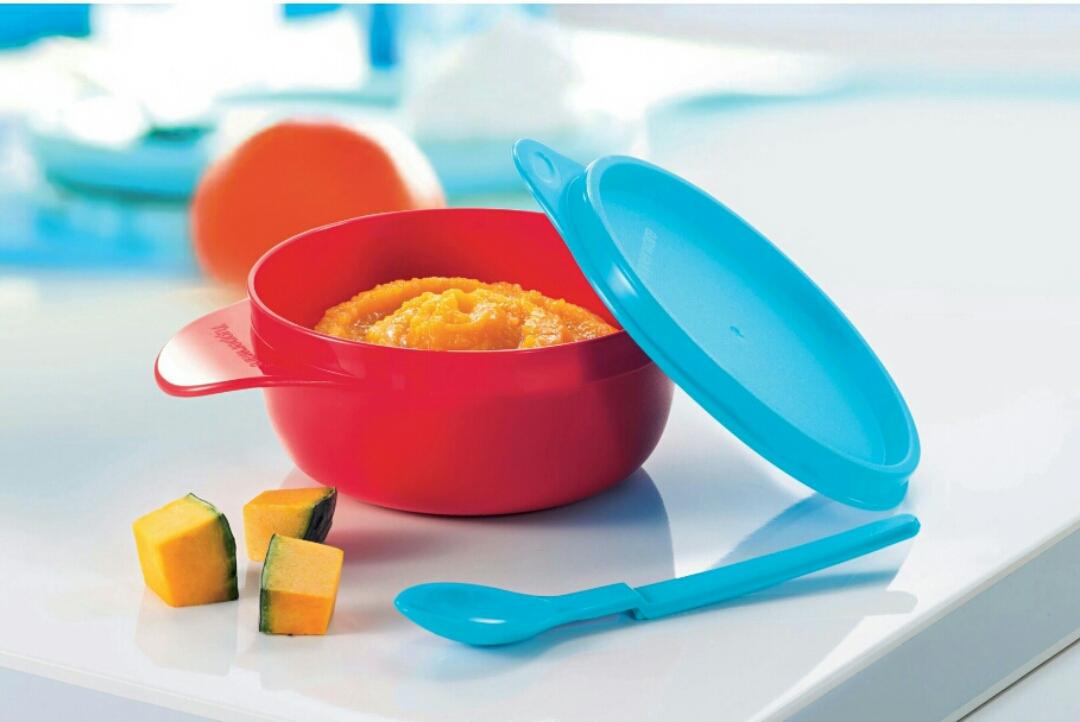 It is advisable to leave your baby food in air-tight & spill proof Tupperware storage boxes overnight in the refrigerator. Thawing through keeping in fridge is a time taking procedure & may take up to 12 hours. Air tight Tupperware storage boxes prevent foul odors, protect the texture & keep the taste fresh longer. Tupperware storage boxes are free from toxic chemicals so they don't leach BPA in your food.
Thawing Food through Microwave
Microwave Tupperware storage containers are convenient when it is about moving food from kitchen to serving on your table. You can safely thaw baby food using a microwave oven. Instead of reheating the complete package every time, it is recommended to freeze baby food in individual cubes so that you could take out only the quantity you need. Reheating food again and again is considered damaging since it may over cook some of the food ingredients & will destroy the healthy nutrients.
Microwave baby food for 15 seconds at a time while stirring food with a spoon in between a while. This will prevent heat-pockets and accidentally burn your baby's mouth.
Thawing Baby Food on Stove
You can that baby food directly on stove or using a submerging technique. Since baby food is heated in small quantity, it is advised to thaw the food in the container full of water. Make sure the puree to be heated is kept securely in a liquid tight Tupperware container that is labelled safe for reheating. This is the quickest method & is recommended when you are running short on time.
Serving Baby Food without any Mess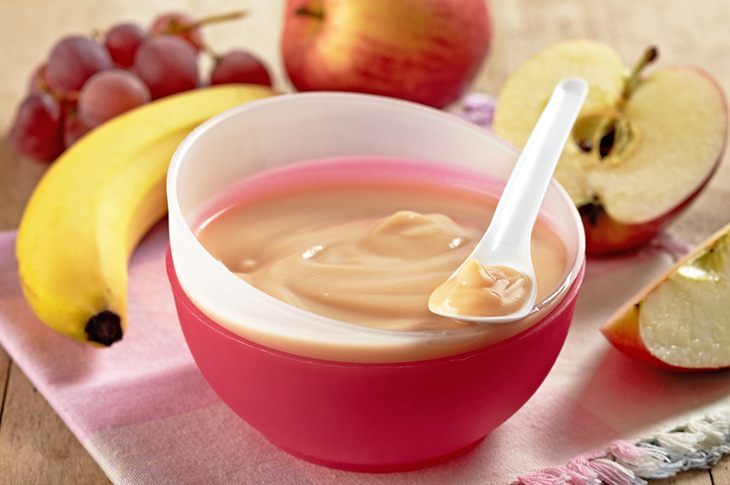 Baby food Tupperware storage boxes are the ultimate solution. The feeding bowls are adequately sized which contains just the needed serving size for the baby. They are constructed smooth that help you get even the last scoop out. Tupperware feeding bowl is non-toxic & color safe that is specifically designed to feed puree food & porridge to babies & toddlers. Virtually airtight & spill proof seal keep the food fresh longer & prevented from bacterial accumulation.
Feed your child using baby food cutlery. The curvature allows easy grip whilst reducing the chances of cutlery getting contaminated when placed on the table. Twinkle cutlery set comes with a Tupperware storage box that reduces the risk of cutlery getting orphaned.
Tip:
Never store baby food in the same container through which he has been fed. Make use of separate containers for feeding & storing baby food. Buy your baby from the most beautiful range of Tupperware storage containers specifically designed & manufactured for babies & toddlers.