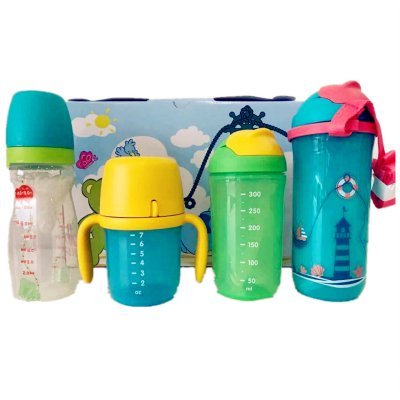 New parents are always found concerned about making the smallest decisions of their child. Since the first few years are responsible for the motor, oral & speech developmental skills; it is very important his parents makes the finest choices. If your child is under one & is transitioning from bottle/breastfeeding to sippy cup, this page is for you. There are various options available in sippy cups from hard spouts to soft & straw cups. The latter is proven to be better than the former.
Sippy Cup VS Straw Cup
As per the pediatricians, sippy cup deters the speech development. It misplaces the tongue position in the mouth leading to improper suction of saliva. When a child sucks from a sippy cup, his natural saliva cant rinse & wash off the sugary substance that lead to the tooth decay. Sucking on the spout of sippy cup pushes the teeth forward and outward which may require the use of braces in later years.  Straw cup on the other hand are considered best for your child's speech development, oral motor strength, oral structure & movement. Sucking from a straw requires energy from cheeks, lips and tongue. It also promotes appropriate resting position of tongue that leads to proper swallow pattern and an efficient speech development.
Should Sippy Cups be Completely Avoided?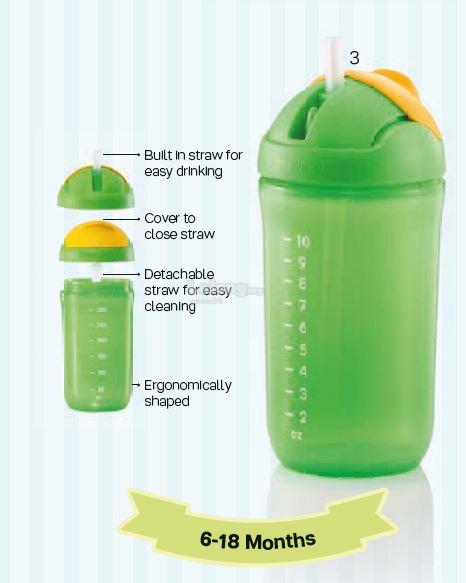 Sippy cups do serve a purpose. They are ideal while your child is transitioning from bottle to a straw cup or wide opened cup. However, the usage of sippy cups must be restricted to only one month. Make your child learn to suck from a straw cup for no-spill & mess proof drinking lessons. It could be tricky initially but as a parent you need to stay persistent even if your child gives up. Little training will do the trick and your child will be able to suck from a straw cup with little to no assistance eventually.
Tupperware Containers: Best Straw Cups for Kids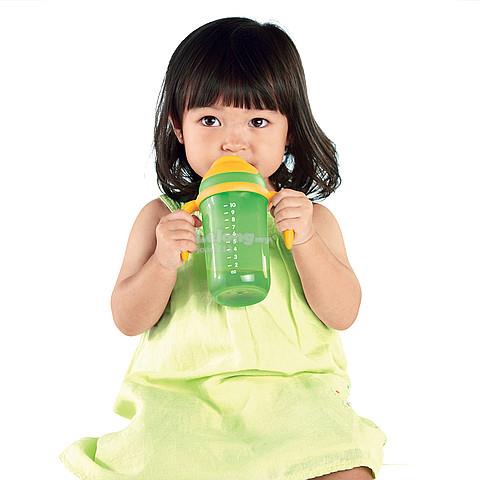 Tupperware containers make BPA free plastic ware. Kids ware is strictly free from any chemicals that may leach into the food and pose risks for babies. Tupperware Twinkle Totz+ Kid set is a complete package for your child while he transitions from infancy to toddling. Containing both sippy cup and a straw tumbler; this set with other feeding essentials will be sufficient for your growing child needs. The bright & cheerful colors motivate your child to develop an affiliation with the dinnerware which further leads to independence & improved eating habits along with required motor development.