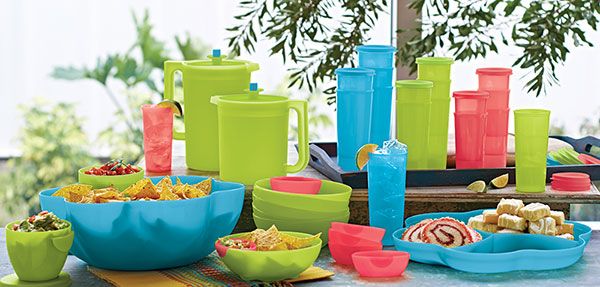 When you bring Tupperware home, you don't only bring containers for food but also life time warranty for peace of mind. For over 60 years Tupperware has been synonymous to producing innovative, durable & ingenious kitchenware. Almost the entire range of Tupperware is backed by life time warranty against warping, cracking, chipping & peeling under normal domestic use.
Tupperware meet all the quality standards as measured by world health organizations. Also, it follows stringent regulations that ensure Tupperware prioritizes consumers' health the most. The brand vows to continue producing quality kitchen containers for food storage, preparation, cooking/ reheating & serving from high quality food grade plastic. All Tupperware containers are free from BPA (dioxins & other harmful chemicals that are migrated into food when burned in plastic containers). Even after repeated use the containers remains safe as when they were new.
Tupperware does not cover the following under life time Warranty:
Tupperware provides life time warranty against withering and warping of the product but does not entertain any claims made upon the following damage
1.Melting:
If a container is brought too close to the open flame or touches the heating elements in the dishwasher the product will immediately melt. It is negligence at user's end & must not be considered a manufacturing flaw.
2.Stains & Discoloration:
You are directed to read the labels at the bottom of each container. Reheating food or hot liquids/cooking grease will leave your containers stained.
3.Insect & pest bites:
Tupperware does not hold any warranty against insect & pets bites. Store your containers at a clean & dry place. Humid places breed germs & bacteria that facilitate growth of insects in the premises.
4.Scratches & Impact Damage:
Follow care when handling Tupperware containers. If a container is rubbed, hit against a hard surface and pierced or punctured, the damages caused will not be covered by the company.
Not only do Tupperware brands come with life time warranty but they throw 20% life time discount,too.