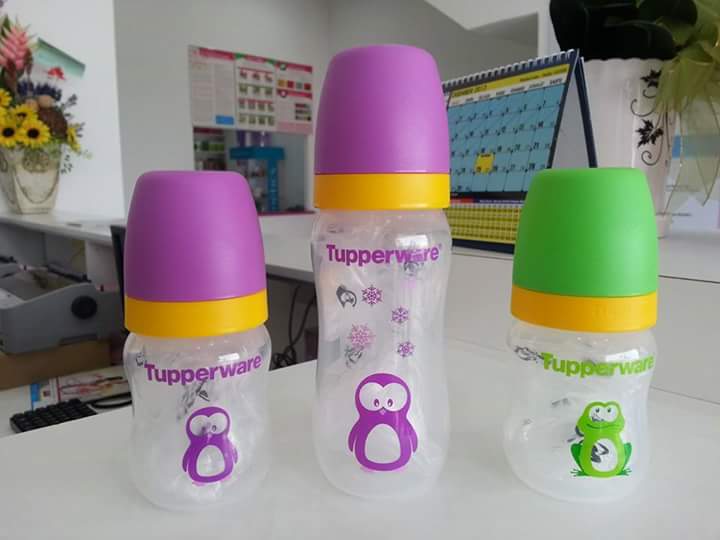 Tupperware bottles are quintessential to feeding needs of a baby. When breast-feeding is not an option, feeding your baby through formula milk is the only solution. Tupperware bottles being light in weight yet sturdy are ubiquitous hence most of the mothers rely on plastic than investing on glass bottles for infants. Until the age of one, your baby is the most vulnerable to catching infections therefore take special measurements to keep all the feeding utensils sterilized. Not all tupperware are however created equal. When choosing feeding bottle for your infant, make sure it is BPA free. BPA free has been linked to causing stomach disturbances & illness in young children.
Is it Safe to Sterilize Tupperware Bottles for Infants?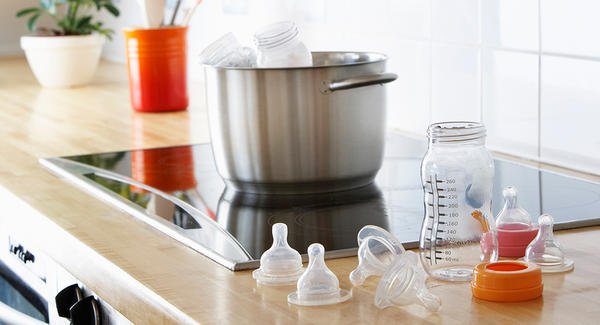 Since plastic may leach harmful chemicals and BPA upon being heated; make sure the utensils you choose to feed your baby from, are microwave and dishwasher safe. Studies reveal shocking facts that plastic containers despite being microwave safe are not completely free from BPA chemicals. Tupperware bottles are on the other hand certified & synonymous to quality assurance & are known to back claims for its microwave safe range.
What is the Safest Method to Sterilize Tupperware Bottles for Infants & Toddlers?
You don't necessarily need to sterilize baby bottles after each and every use. Sterilizing once a week till your baby celebrates his first birthday will keep him prevented from illness. Some experts consider sterilizing bottles a wastage of time if your water supply is safe enough to be consumed. However, in case your water supply harbors bacteria, you may need to kill the germs by sterilizing the utensils through one of the various ways. You may get yourself a steam sterilizer that is large enough to accommodate bottles & teats. To facilitate the tight budgets the best way, is sterilizing Tupperware bottles by boiling them in water. Yes you heard it right, Tupperware bottles being BPA free can be boiled safely.
Sterilizing Tupperware Bottles by Boiling
Submerge bottles in boiling water and weigh it down in the pot containing water. Tupperware bottles being light weight have a tendency to float upon the surface. Unless your baby is under stomach flu or infection, sterilizing infant feeding bottles & teats once a week in enough.
After each use wash, either hand wash infant feeding bottles using soapy water & bottle cleaning tools or put in dishwasher. Keep checking nipples & bottles if you frequently sterilize or wash them in dishwasher since warm water can damage the utensils more quickly than you expect. Discard scratchy, hazy & worn out Tupperware bottles & replace timely. Tupperware bottles for infants are available in bright eye-catchy designs and colors that make drinking a fun experience.