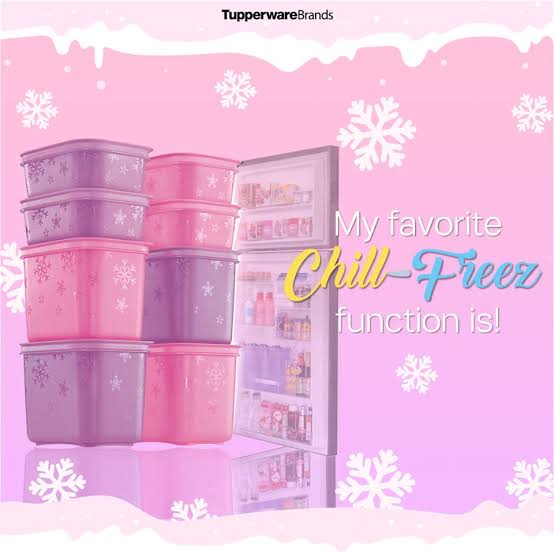 Keeping the food fresh & chilled is less of a worry with Chill & Freeze Tupperware gift set. The set throws 8 stackable units of varying sizes & heights to accommodate your storage needs. Particularly engineered to maintain the freshness of the food longer, Tupperware gift set also preserves the texture and aroma of the food for the longest time possible. With Tupperware Chill & Freeze set, it's a breeze to move leftovers from fridge to freezer!
Why Buy Chill & Freeze Tupperware Gift Set?
Providing the best modular system, Tupperware storage boxes help you organize the fridge and freezer space. Easily stackable, they maximize storage space. The two different sizes efficiently fits both fridge and freezer. Prepare food for a week ahead and store in your fridge using Tupperware gift set. Made from flexible material, it is easy to unmold the containers. Tupperware storage boxes have recessed bottoms that ensure even temperature and airflow.
When empty, the boxes can be nestled into each other to save storage in your cabinets & on counters. Available in two colors pink & lilac, Tupperware gift set has ergonomic design that boasts easy grip shape and flexible seals/tab for easy removal.
The Best Storage Solution
Ideal to keep produce fresh & crisp, Tupperware Gift set offers 8 units with flexible seals. Easy to freeze & thaw food, the boxes eliminate freezer burn, odour & loss of aroma. Either chill or freeze- this gift set is the best food storage solution. Browse through the entire range of Tupperware containers.