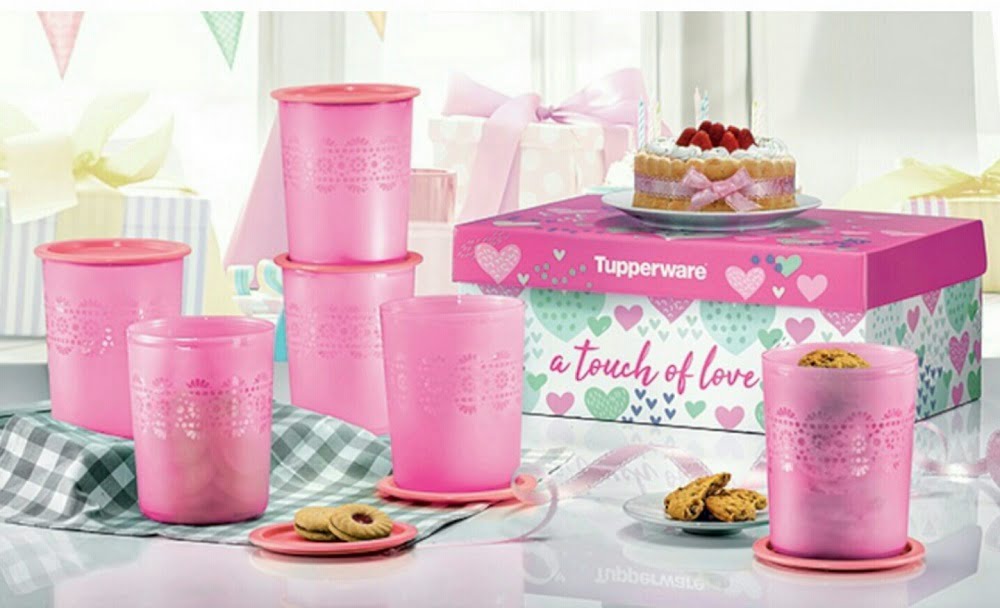 Instead of settling on a standard holiday gift for mom, take a moment to search for the best. Both fun & factional, Tupperware containers make an ideal gift for every house-chef. This approaching holiday season, surprise your mother with Tupperware . Either it is about whipping cream and ingredients for everyone's favorite Christmas gingerbread cookies or about preparing a whopping marinated Turkey for the family feast; we bet these Tupperware holiday gift ideas are worth every penny you spend!
Tupperware Carousel Container- Best Holiday Gift for Mom
Do not think twice, just order this amazing carousel set available in a combination of cool mint and pistachio color. Ideal for serving holiday cookies & candies, this carousel set brings kids and adults closer at one table. Munch in your favorite dry fruits while you lie in your couch enjoying holiday movies or play on your favorite cheesy tunes. This carousel container will surely grab everyone's attention!
Tupperware Turbo Chopper – Timesaver Holiday Gift for Mom
Make it easier for your mother to prepare your favorite meals and snacks on the go! This Tupperware turbo chopper is ideal for small family meals. Chop fruits and vegetables in seconds and enjoy finger licking marinades, salsa and fruit salads. It's a magic dicer with triple blades, every mom needs to have!
Tupperware Storage Mates – Holiday Gift for Mom who loves to Party
This Tupperware set offers a range of different sizes and shapes that helps carrying a variety of food. If your mom is fun-loving happy-go-lucky person, this essential storage set will make the best holiday gift. Ideal for storing snacks like sandwiches, cupcakes, chips, kabobs, nachos etc; this Tupperware storage set is a staple requirement of every house hold kitchen.
Mother is the only person in every family who cares deeply about everyone's needs and desires, so when it comes about choosing gift for mom, take your time to choosing the best of all. Browse through the entire Tupperware gift collection & make the festive season even more celebrating!