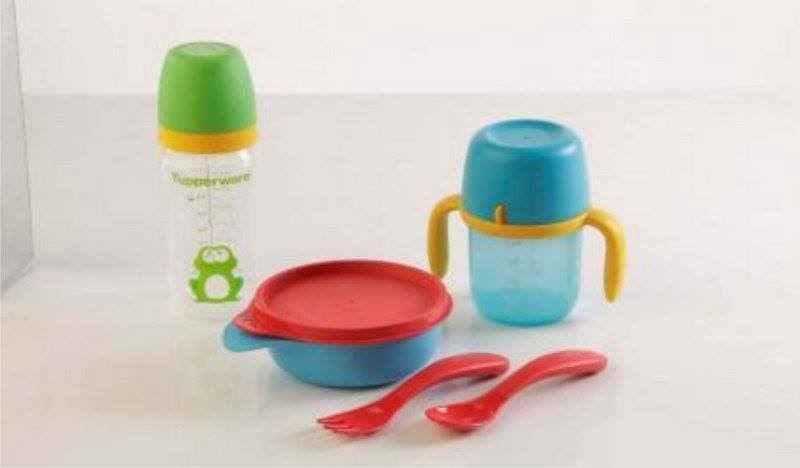 New mothers prefer staying at home since they are strongly under a misconception that travelling with baby food is almost impossible. Women spend time in dicing, mashing, pureeing & preparing homemade baby food but having to travel with a baby and all the required equipment intimidate them. Tupperware baby products offers specially designed Tupperware that are easy on the go, light to carry & seal tight to keep the food fresh longer.
Storing & Packing Baby Food for Travelling
Traveling with baby food does not always mean you have to plot on the menu. If you have recently introduced your baby to semi solid food, you can take diced fruits & vegetables along. You can also carry frozen cubes of baby food if you fear refrigeration facilities won't be available on the destination.
Tupperware Twinkle Set: Snack Cup & Feeding Bowl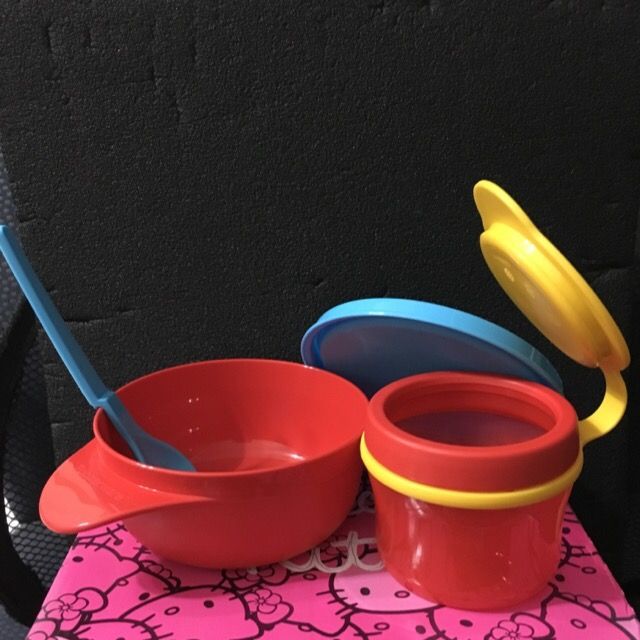 Serving food to your baby in colorful Tupperware baby products will help your child develop a color recognition. It also improves motor development & encourage self-feeding. Targeted at babies aged 1+ Tupperware Snack cup & Feeding bowl are must have containers for every outdoor activity.
Feeding Bowl by Tupperware Baby Products:
When in hurry; get an overly ripe banana, a fork, mash it & put it into the feeding bowl. This bowl is designed by keeping the small structure of baby in consideration. The light weight & ergonomic shape ensures firm grip on the bowl. Tupperware baby products remain undamaged even when fallen down on the ground. The bowl has an ingenious curvature that helps taking out even the last scoop, preventing food wastage.
This feeding bowl rests the fork on the lid so you don't need to worry about having to pack the required accessories separately every time.
Tupperware Snack Cup
This cup is ideal to carry cooked cereals and or snacks. Boasting an attached snap shut lid, you allow less accumulation of bacteria while you are travelling.  The snack cup keeps the snack for your baby crisp & fresh. Refrigerate the remaining baby food or have it ready prior to traveling. This sturdy and travel friendly snack cup help you take the baby food out & about without any leakage & wastage of food.
You don't need to buy company made baby food when you can introduce new homemade and healthy tastes to your baby. Leave the rest of the packing hassle on Tupperware baby products!