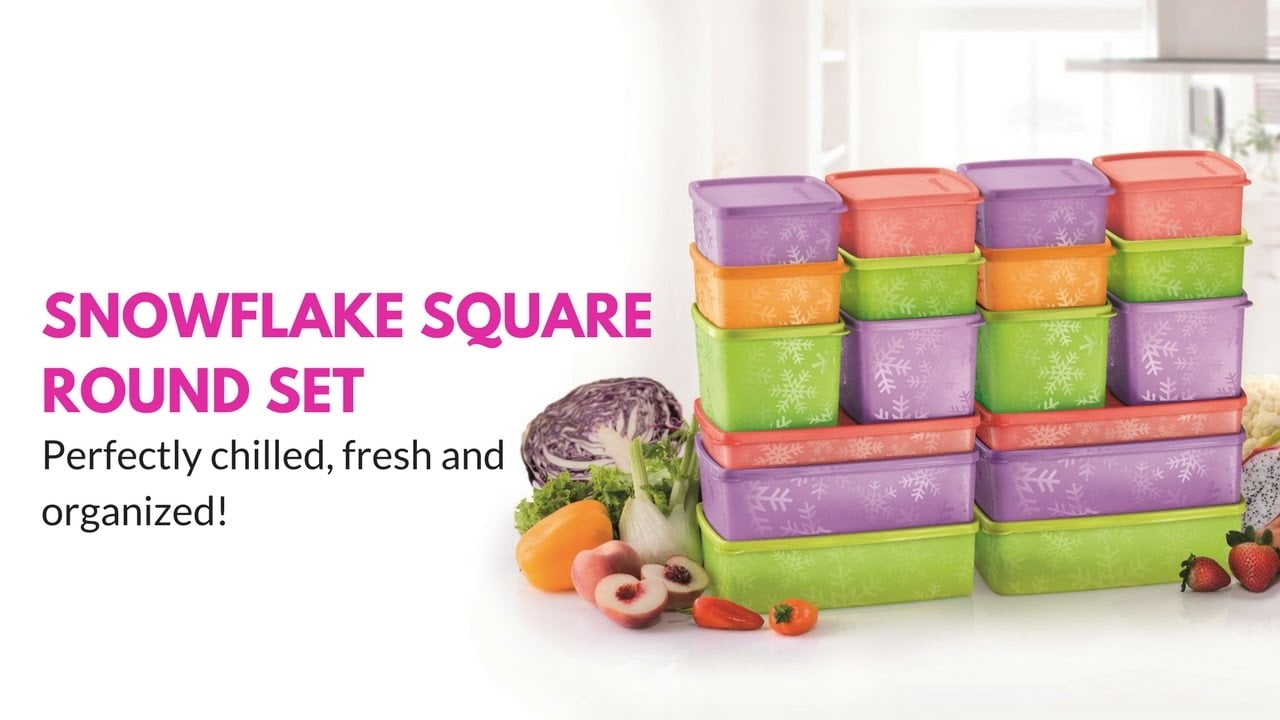 Every kitchen be it small or big, needs storage solutions. Organizing fridge & freezer is not as easy as it sounds. You need storage boxes that are compact, lightweight, durable & serve to your aesthetics. Tupperware Snowflake square round sets are available to take care of storing your leftovers. Offering different sizes and shapes, these Tupperware snowflake square round sets are definite requisites that you owe to your kitchen.
What is Special about Tupperware Snowflake Square Round Set?
Available in 3 different sizes, these boxes help you storing your last night meal. Accommodating just everything from gravies to chopped vegetables and juicy fruits, these boxes will become your personal favorite storage containers.
Tupperware Snowflake containers are designed to keep your food items fresh & crispier in fridge while they last.
Featuring a Snap-On lid with a burp seal and a tab, these boxes are very convenient to handle. Unlike ordinary plastic boxes, you don't need to struggle with the lids.
Furthermore, the boxes are made using 100% virgin BPA free plastic that is capable to withstand accidental falls. The rounded corners keep them free from jagged and sharp edges.
Either pack your food to a party or simply lock in the freshness, texture & taste of your home cooked meal; the Tupperware Square round containers will be handy to cater your every need. They are known to keep your sandwiches fresh & moist whereas your salads green.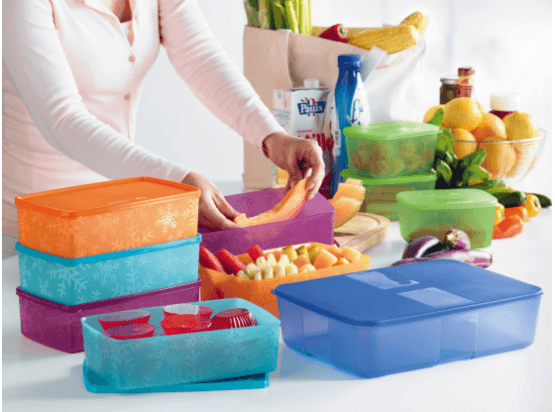 Stock up condiments, boiled vegetables & salad garnishing, Tupperware Snowflake square round boxes will keep everything as fresh. The boxes are specially designed and manufactured for your fridge compartment in such a way that does not let moisture make its way through. Offering a modular system, the containers are stack able and will snap on the bottom box. The refreshing colors allow you to color code your edibles whereas the translucent nature lets you scan through the boxes in a moment.
Tupperware Snowflake boxes are meant for your refrigerator. Bring them home and add a splash of pleasant colors while introducing a classy style of organisation to your fridge compartment.
Organize your fridge & freezer using Tupperware. Remember, all containers are not created equal. They break, warp & chip off but Tupperware wont!
Enjoy Free Shipping. Buy the different sizes here , here & here.

Free 30 days return & money back guarantee available.