Summer season is about spending time out-doors. After all, sun is a natural source of Vitamin D and who wouldn't like to avail it after long winter hibernation? Summer vacations call for camping, swimming & lots of other recreational activities. If you are planning to fly with children to your dream destination, you must plan ahead of time and that too wisely. You will be amazed to experience how packing these 5 Tupperware containers will make your flight breezy especially when you have little kids on board.
Things you must carry on-board but you Probably Wont
1.Tupperware Eco Water Bottle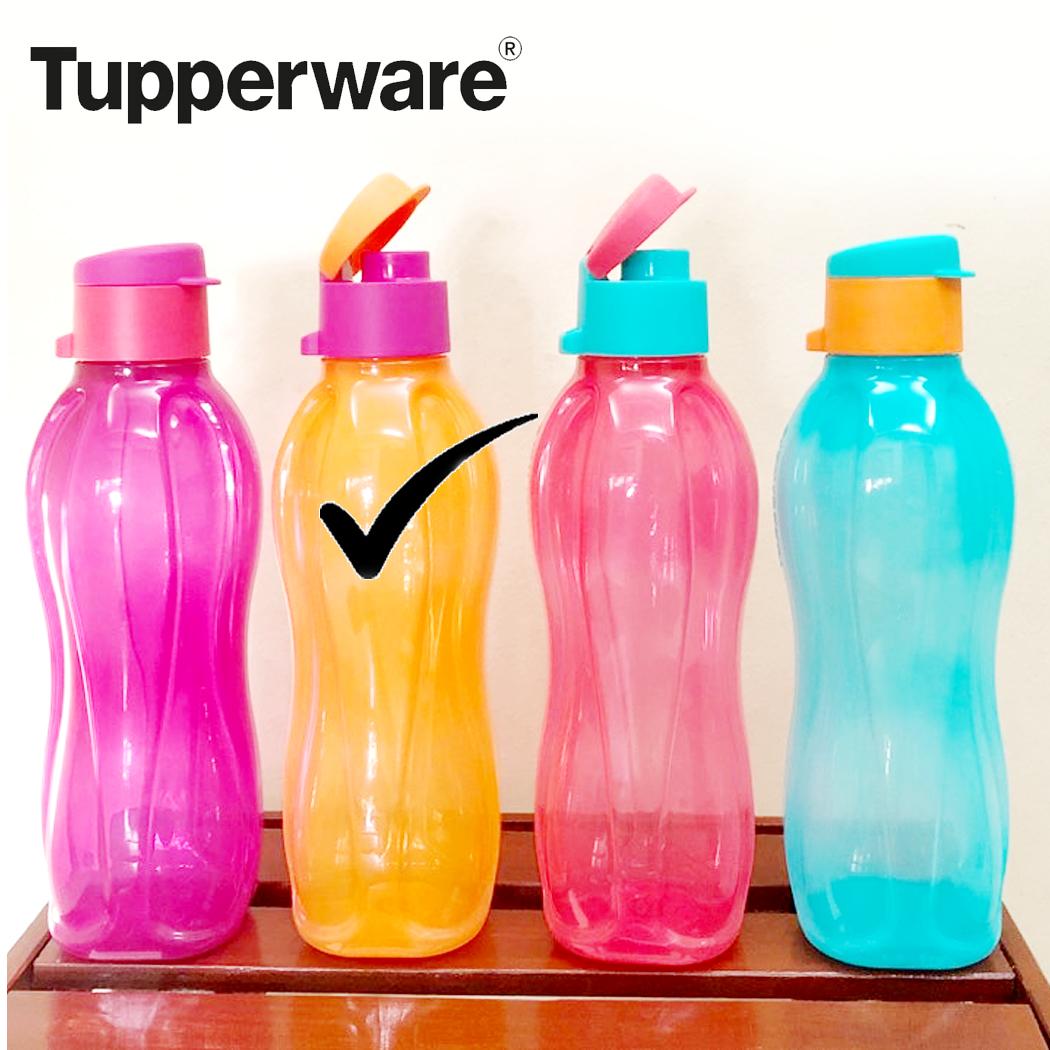 It's a big misconception that you cannot take a water bottle on-board. You will be surprised to find out carrying the weight of your favourite reusable water bottle is worth the weight. Ditch bottled water as you cannot bring it through the check point but you can certainly bring an empty bottle by Tupperware containers through the check point & refill once you cross the security. Eco water bottles come with a straw and a flip opening that will keep your child hydrated through the flight. Kids like sipping through the bottle and it is a good activity to keep them engaged. You do not need to rely on flight attendant to fulfil your child's hydration needs.
2. Air Tight Bowls by Tupperware Containers
Although you are served with meals & drinks a couple of times depending on your flight duration your child might have his own favorite food items without which he does not seem to pass a day. Tupperware airtight bowls allow you to stuff in your toddler's favorite snacks such as grain mix, nuts or items like meat balls & hash browns. As per TSA, you can safely travel with solid food items such as breads, pizza and or cakes etc.
Tupperware bowls also come very handy when it is about packing baby's food, purees & formula milk. They are allowed in limited quantity. Check TSA website for comprehensive details on this.
3. Sandwich Keeper by Tupperware Containers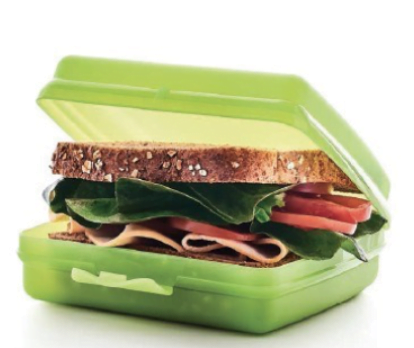 Do you find your sandwiches mushy and soggy after hours of packing them? There are few tricks of preparing sandwiches & packing them depending on the mode of travelling & weather conditions. Follow these guidelines to prepare your sandwiches ahead of time & they will remain fresh longer. Tupperware sandwich keeper are just deep adequately enough to keep your sandwiches snug. Too shallow container will press hard on your sandwich making it all soggy whereas too deep container will lead to disassembled layers. Sandwich keeper by Tupperware containers will lock the moisture out whereas air-tight seal will prevent dryness.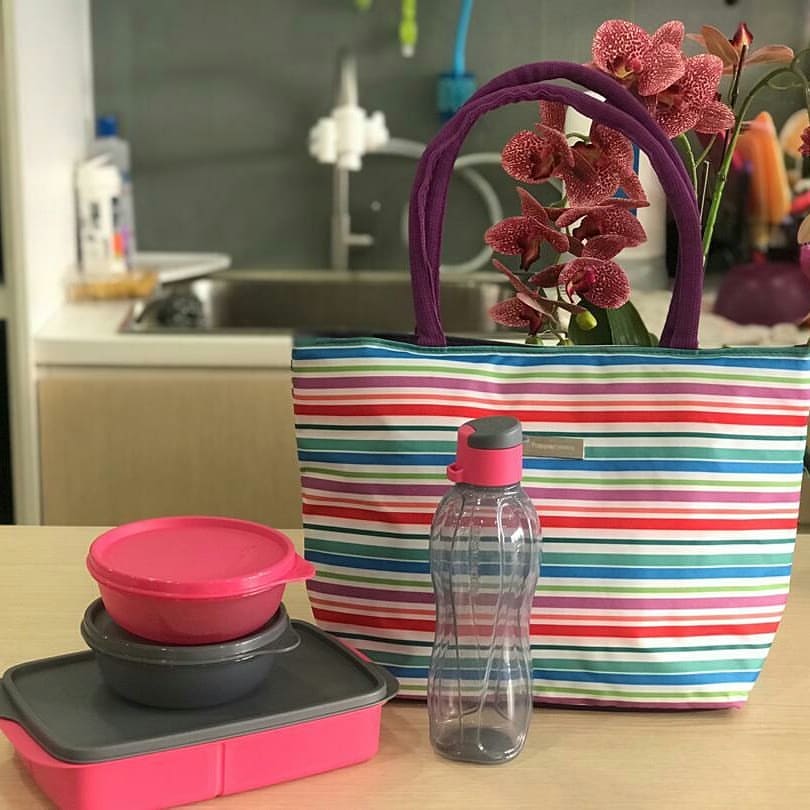 Does it sound too much to purchase for a flight? Forget all & get yourself Tupperware Munch & Lunch Set. It contains all the necessary essentials plus it comes with a FREE carry bag that accommodate your food while you travel. Flying with kids could be very hectic and annoying if you lack what they love. It's a good idea to keep them busy in munching on their favorite granola bars while you take a sound sleep on cabin!