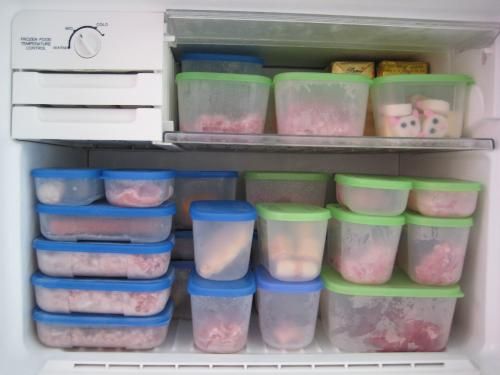 An unorganized fridge is a breeding bed of germs. Poor fridge management leaves permanent odors due to food being spoiled faster. A cluttered fridge & refrigerator causes sheer wastage of both food & time that has nothing to offer on the menu than regrets. Unfortunately, almost around 30-40% of food is wasted due to poor fridge management. Organize your fridge & freezer using Tupperware containers like master chefs of the famous restaurants do. These 3 organizing tips will help you keep a track of the leftover food, save you time & money.
Organizing Fridge & Freezer with Appropriate Tupperware Containers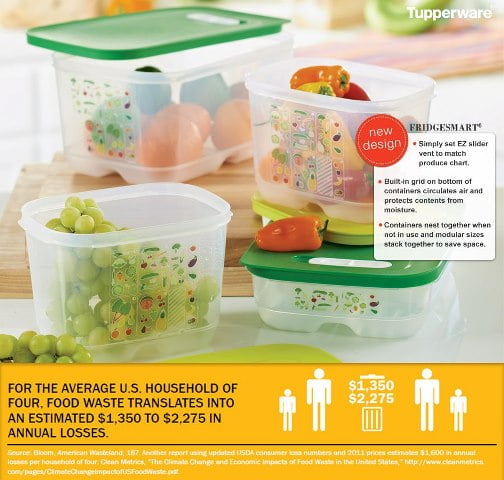 Fresh Food: Tupperware offers a wide range of stack-able fridge & freezer mates that keep your food tightly shut & safe. As a result you enjoy the satisfaction of a good-looking fridge that virtually looks like the ones you see in the advertisements only.
Easy Scanning: Tupperware fridge & freezer organizers are transparent that help you see through them. You may grab separate Tupperware containers to store staples, condiments, meats, fruits & vegetables by assigning each category a particular color to help your mind scan through them quickly on a busy morning.
Long-Lasting Freshness: The burping seal of Tupperware containers makes them air tight & liquid tight. Tupperware containers that are specially engineered to meet your freezer storage needs are made from a material that can withstand subzero temperatures. This keeps them in shape & helps quick freezing & defrosting. Similarly Tupperware refrigerator boxes boast a unique vent system that circulates air & keep the raw & leafy greens fresh longer.
Organizing Refrigerator Door

Tupperware offers a wide range of bottles that help you utilize the tiniest of the space. Refrigerator doors are best used for storing water bottles. Tupperware Eco water bottles come with a secure easy to open flip cap that makes them convenient to use. Their ergonomic shape does not only make them look sexy but also ensure firm & easy grip. Unlike ordinary bottles, these bottles are specially designed to be stored in the refrigerator's pocket with a no-handle design. They are break-proof & spill proof water bottles that don't only make your refrigerator look cheerful with their bright colors but also ensure you are easy to carry them on the go.
Some Tips:
Always keep the milk & other dairy products at the back of the shelves where it is coldest.
Line your shelves with peel of plastic mats to reduce time consumption that is required cleaning a fridge. Whenever spill happens, just peel off the plastic cling & replace.
Store left over food items in transparent Tupperware containers. It will help you scheduling what items you need to consume sooner than others.