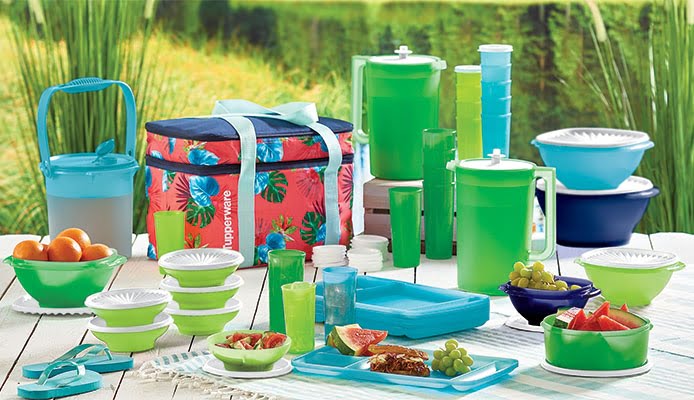 Summer is here which means lots of fun out door gatherings. After a long dormant life, who does not love to have backyard BBQ party & swimming at the pool with friends & neighbors? You might have already cleaned your backyard space for grilling but what you have been neglecting about is insects & flies that must be prevented to buzz around. Here are top 5 Tupperware must-haves that will help you organize and host a successful out door party.
Tupperware Containers for Travelling
How do I Pack & Travel with Food?
1. Tupperware Smart Keepers: Deep & Shallow Airtight Tupperware Containers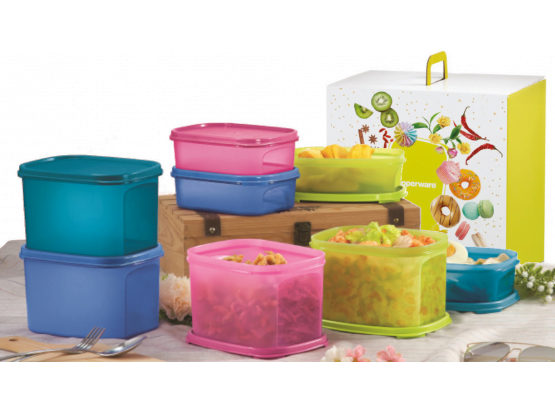 Summer is all about grand pot luck parties and gourmet food. We all love to gather at one place to devour whole junk of turkey, samosas, noodles & pizza. Travelling with saucy food could get messy & cause leakage but don't let this fear you away. Invest in Tupperware containers that come with airtight & liquid tight seals such as Tupperware Smart Keepers. This set features 8 units of varying capacity and depth which makes it ideal for carrying & storing food from whole chicken roast to rice & gravy items. Smart Keepers keep your food fresh and aromatic & prevent spilling causing any havoc while you travel to your dream destination.
2. Tupperware Containers: Breezy Pour Bottles for Sauces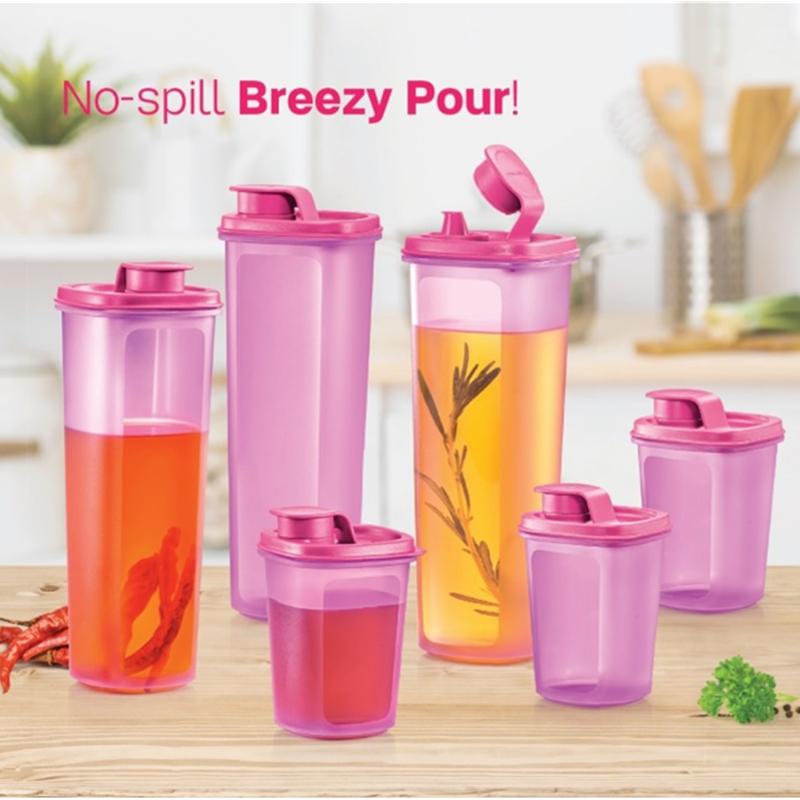 There is no concept of BBQ without your favourite sauces. It could be very tedious to pack the bulky sauce containers since there could be a variety of sauces your family prefer from Sirarcha sauce to thai chilli, garlic mayo & peri peri etc. It could add up to the bulk even more if you are preparing sauces at home. Instead of packing your sauces in small containers or zip locks and then bearing the pain of packing a dozens of spoons, why don't you get Breezy Pour bottles for sauces from Tupperware Containers? The sauce containers make the entire process completely effortless! The sprout opening keeps it mess proof. No leaks, no spills!
3. How do I Carry Drinks & Beverages?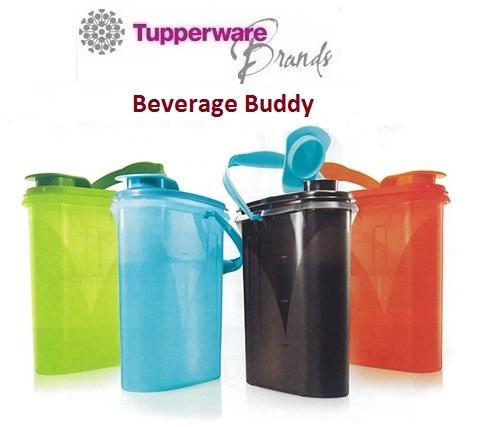 Tupperware Jello Picnic set is the answer! The beverage buddy can carry 1.9L of your favorite drink. It has a handle to make it easier at carrying whereas the wide sprout opening is ideal to pour down. The set also offers small boxes of varying sizes to accommodate condiments, snacks & sandwiches.
4. Carousel Tupperware Containers (Modular)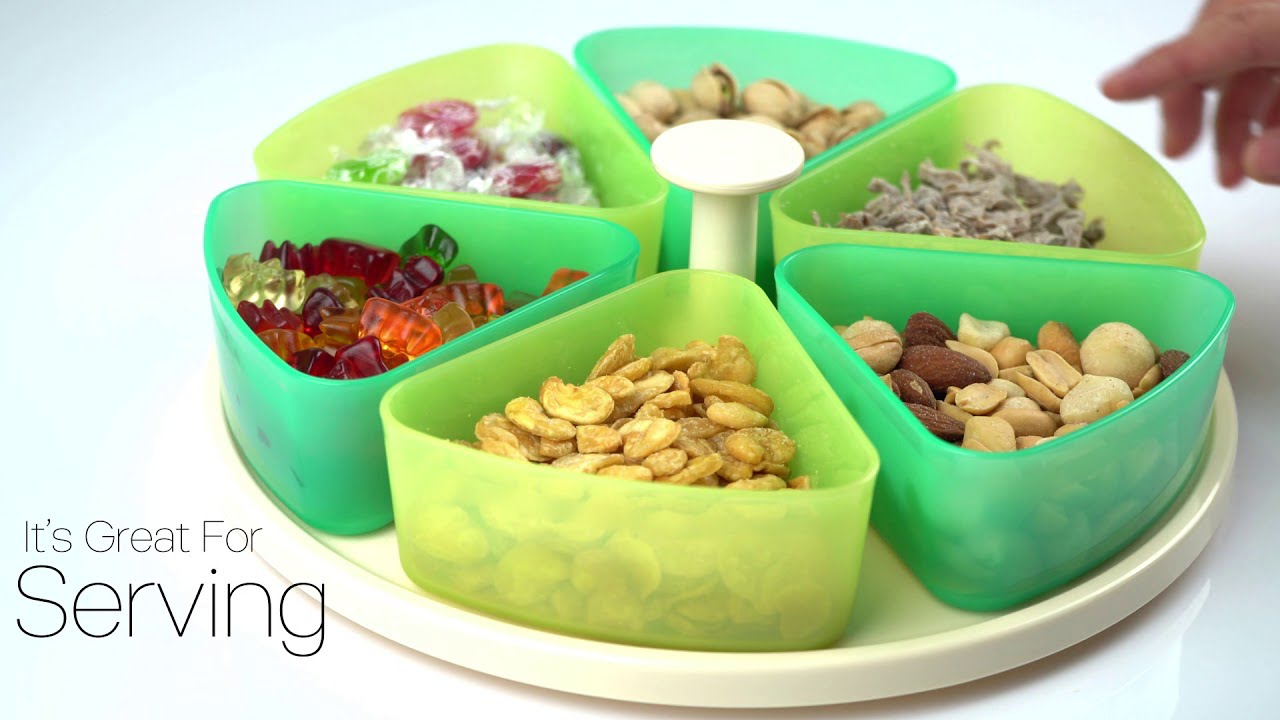 After a great swim at the pool, you might need to sit down and relax. It's time to play dumb charades and board games. But hang on, no activity executes fine in the absence of food. Bring out Carousel Module by Tupperware containers that is loaded with dry fruits, nuts & candies. Keep on munching while your performance at the dumb charade soars!
5. Tupperware Metallic Thermal Flask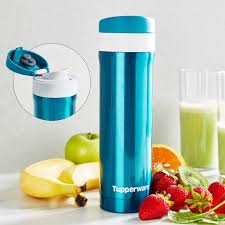 Would like to end your day on a hot cup of tea? Make this Thermal flask your friend! The thermos keeps your very hot beverages hot and hence makes an ideal flask to carry prepared tea which is not otherwise possible. It's a metal flash with push and flip opening that prevents spills and leakage. The flask comes with 4 Tupperware square boxes for zero cost!
Hosting a successful outdoor party where the food is the major cause of gathering is easier said than done. In absence of the right food containers you run the risk of soggy sandwiches, dripping gravies & cold pasta. Grab on these 5 must-haves from Tupperware containers & enjoy your day out to the fullest!