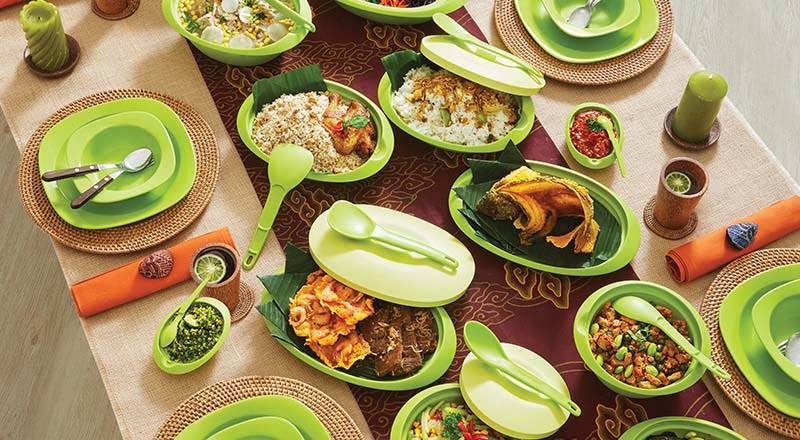 After every couple of years, your kitchen needs a dramatic upgrade from storage solutions to organizing your pantry. If ignored, your kitchen cabinets end up looking like a trash of mismatched Tupperware containers, glass dishes with cracks & orphaned saucers. Although it may sound painful to purge useless containers that you might have purchased once with love, it is important you take the plunge. Below we are sharing 4 important Kitchen upgrades under $40 that will meet all your needs from storage to serving & on-the-go.
Tupperware Containers: 8 Piece Dining Set $35.90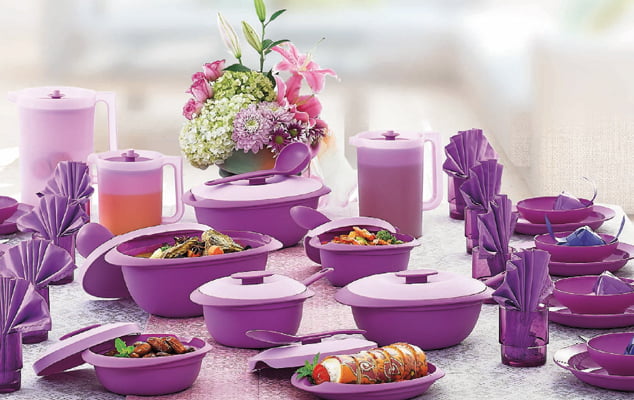 You have got a good reason to get rid of your old & warped containers. Replace your mismatched mixing bowls & random plates with 8 piece microwaveable dining set from Tupperware Containers. It contains 4 of each- mixing bowls, dessert bowls & dinner plates. Dinner plates are deep enough to hold gravy & sauces whereas bowls are a decent size for both food preparation & serving desserts. Being lightweight, reheat able & BPA free, Tupperware Containers 8 Pc Dining set is every kitchen essential upgrade for only $35.90.
Tupperware Containers: On-the-Go Round Set $23.90
Whether packing lunch to your husband or planning a road trip; you often find your kitchen lagging in appropriate airtight & liquid tight containers. Standard bowls neither guarantee holding your food fresh nor will they provide any assurance against leakage. Tupperware Round on-the-go set is a colorful mix of large round bowls with one click lids that are both airtight & liquid tight. Assemble them over each other and carry it along using a handle. Capable of holding 4kg weight, On-the-Go Round set by Tupperware Containers is an exciting addition & essential kitchen upgrade in under $23.90
Tupperware Containers: A little bit of Everything $33.90
Are you thrilled about revamping your kitchen tools & storage containers but are unclear about taking the first step? Start upgrading your kitchen with Complete Set of Tupperware Containers. It vows to meet all of your needs from food mixing, to storage & transport needs. Above all, it comes with eco water bottles that makes it easier for you to quench the thirst while you are out for a picnic or for any fun gathering. The set also throws a cleaning brush that helps getting rid of minerals & bio slime from narrow mouth drinking bottles.
This complete set by Tupperware containers is available only in $33.90. It is a perfect upgrade for small kitchen and a family of 4.
Reducing your expenses does not mean you need to cut down on the luxury. Tupperware Containers help you upgrade your kitchen without making a dent in your pocket. Keep your kitchen a warm & a welcoming spot for the entire family by providing them convenient & carefree food storage & serving solutions under $40 only.