Honestly speaking ice trays are the most underutilized products despite being incredibly versatile in nature & remarkably inexpensive. These little compartments are worth more than just freezing ice cubes. They help you prepare mini treats, add color to your zesty drinks & preserve your expensive leftovers (herbs, baby food) for the future use. Tupperware ice trays produced by "Tupperware Containers & Brands" are exemplary multi-functional. They boast a silicone base that makes it easier to pop out cubes. Below are the different ways you can enjoy using Tupperware ice trays.
Clever Ways to use An Ice Tray other than Freezing Water Cubes
Tupperware containers save you time & energy that you can utilize creating tempting meals along with complimentary food items for your family every day.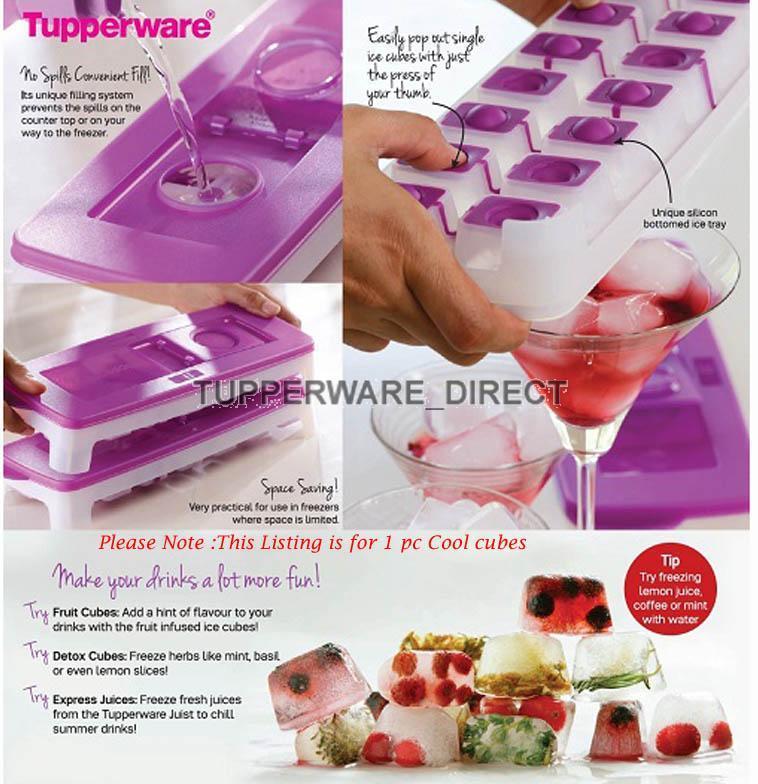 Tupperware containers & ice trays aim to cut down the time consumed in meal preparation. Food moves quickly from microwave to dining table that promotes healthy eating habits & less wastage of food. Tupperware ice trays particularly takes storage a level ahead. They store your left overs creatively- not only leftovers but you can plan ahead for the coming season by preserving off-seasonal herbs & fruits. Party-ing when you have Tupperware containers at hand, is always ingenious that double the fun & excitement.
1.Prepare Chocolate Covered Strawberries using Tupperware Ice Trays
Chocolate covered strawberries make one of the best giveaways for bridal & baby showers. They do great at birthday parties & Hi-tea where you have to come up with innumerable tidbits and that too in no-time. These Tupperware ice tray strawberries can be prepared in your leisure time & thrown in fridge to help serve you when sudden guests arrived.
2.Make Hot Chocolate Sticks
Winter chills calls for warm beverages & desserts. Hot chocolate is an instant answer to serve your sugar-tooth. Prepare these hot chocolate sticks using ice trays by Tupperware containers. It only requires you to dip & dissolve the ready-made hot chocolate sticks in a jar or warm milk as the guests arrive. Yes it is this simple & easy! Recipe here
3.Make Instant Homemade Cookies
Baking cookies can be quite time consuming & tricky. When you work in bulk for a party, we recommend you to save the leftover of the cookie dough in Tupperware containers' ice trays. This will help you portion out dough for individual cookies to serve your sugar craves later on. Just take few portions out & bake!
4.Make Interesting Cocktails
No one likes to serve water-downed drinks before guests. Freeze ice cubes innovatively. Immerse edible seeds, fruits & flowers when freezing ice cubes. These colorful ice cubes are good at adding colors to your drinks. Recommended for kids' get together.
5.Roll Sushi like a Master Chef using Tupperware
Collect appreciation from guests at the next family dinner by rolling sushi like master chefs. Tupperware ice trays will do the job just the right way. No more hassles, no more imperfections!
Ice trays by Tupperware containers prevent spillage in freezer since they come with a lid. They are engineered to ensure fast freezing & fast thawing. Tupperware ice trays come with a silicon lining that pops out ice cube with a single push of a thumb!
Spoil your guests at the end of the party by delighting them with these beautiful canisters by Tupperware containers. They make a perfect gift for this Holiday season!