Nothing can be more gruesome than finding your favorite Tupperware lunch box stained with food dyes. Though Tupperware storage boxes come with a life time warranty, using them carelessly may void it. The reusable Tupperware lunch boxes help transporting food effortlessly to schools & workplaces but a plastic container that stinks badly will spoil the taste of the food it carries. Since you don't want your turkey sandwiches to taste like coconut milk or sweet cranberry sauce; it is crucial to keep your Tupperware lunch box thoroughly cleaned. To prevent Tupperware lunch boxes being stained & to keep them odor-free; all you require is "willingness" to stay clean & organized.
1.How to get stains out of a Tupperware Lunch Box?
Clean via Baking Soda Paste
Plastic containers with snap on lids are excellent to take away exciting lunches. Unfortunately, some food may leave lasting stains on your favorite Tupperware lunch box. Food containing tomato puree, high sugar & fat content leave stains & results in a container that smells strong.  Grease from fried food may penetrate into the stickers & or labels your Tupperware lunchbox hold. To keep your Tupperware lunch box new through ages you only need a thick paste of baking soda. We are already aware of cleaning properties of baking soda so this must not be surprising. Apply the thick soda paste and rub it onto the lunch box. Be mindful of cleaning the hard-to-reach places of your lunch box in order to take every tiny bit of the stain out of the Tupperware lunch box.
Cleaning Hard-to-Go Curry Stains
If after using baking soda paste, you still find your Tupperware lunch box dirty, you need to take a more aggressive approach. Fill in the container you want to remove stains from with a quarter cup of bleach, a drop of dish soap & water. Microwave until the solution starts to bubble. (In case the container is not microwave safe, boil the water on stove & pour into the box) Let the solution sit for few minutes & then carefully scrub off the stains.
Prevention is better than Cure
We all want to spend our energies into something constructive than washing the Tupperware lunch boxes. In order to keep your food staining the plastic containers, always spray them with non-stick cooking spray. This will form a thin layer that acts as a barrier between food & plastic container- food dyes will no more be penetrating to cause the damage.
2.How to make your Tupperware Lunch Box Odorless?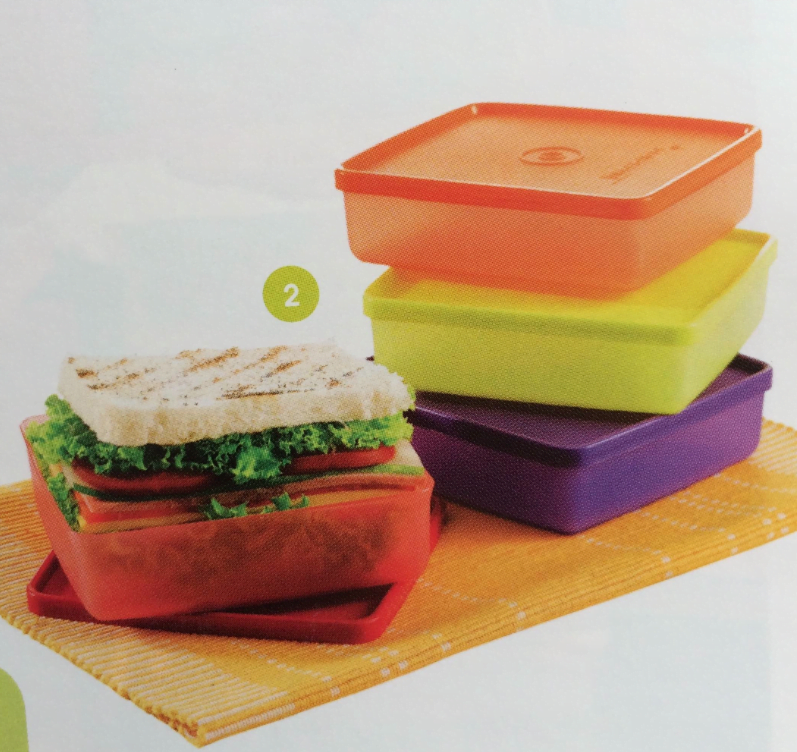 Wash it at your Earliest
The key to keep your Tupperware lunch box odor free is to wash it as soon as it empties. This will prevent food smells last longer. Washing the box thoroughly with dish wash detergent and hot water usually does the job. Remember, if the stains are harder; the smells will be hardest to get rid of.
Expose them to Sunlight
Exposing your Tupperware lunch box with icky smells to sunlight for a day or two kills the bacteria effectively hence the odors will be gone.
Store with a Pinch of Salt
Sometimes, even after washing; your Tupperware lunch box may still smell unpleasant.  To fight against the food odors, store your Tupperware lunch box with a large pinch of salt. Don't forget to wipe your containers off of the salt in order to end up swallowing the over-salted food, the next time you take your lunch in the box at work.
Store with Crumpled Newspapers
Did you know that old newspapers can absorb the scents of the food out of your Tupperware lunch box? Crumple old newspaper and put it into the plastic box. Snap on the lid & store it overnight. Rinse your Tupperware lunch box with vinegar the morning after to find it as new as it was at the time of purchase.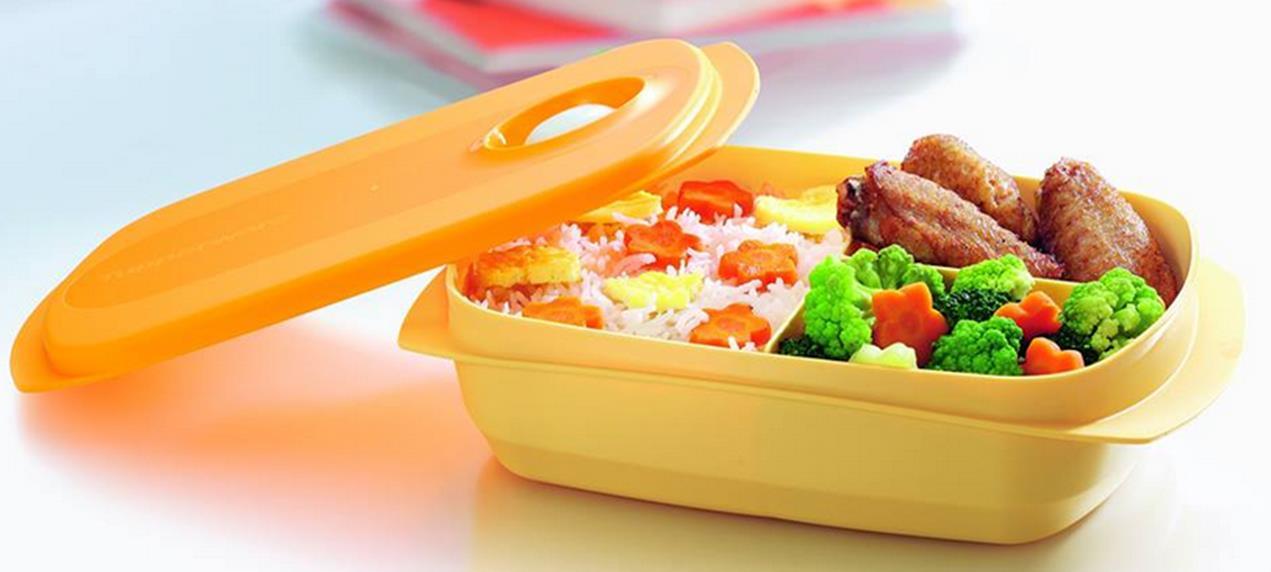 Leaving coffee grounds & a piece of charcoal into plastic containers until the odors are gone has also been effective against fighting the food odors. Tupperware containers are available in bevy shapes & sizes- keeping them clean & tidy is important to prepare, store & takeaway food economically. Being lightweight & break-proof, Tupperware lunch box is a good choice for everyone irrespective of what age bracket they fit into.